Experience
Allagash becomes Maine's First Benefit Corporation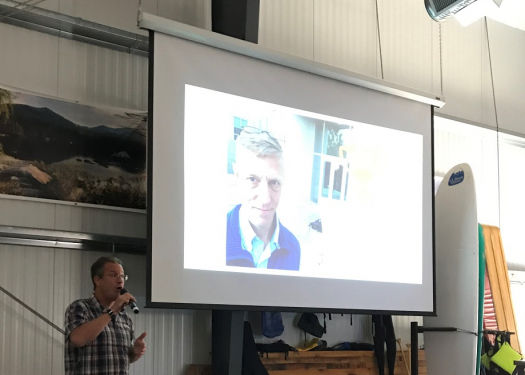 Verrill helped Allagash Brewing Company become Maine's first benefit corporation, filing the brewery's documentation the same morning that the state's benefit corporation statute went into effect. The legal designation of benefit corporation amplifies Allagash's already strong commitment to its community and the environment, and makes the it the 14th brewery in the United States to achieve the status.
A benefit corporation is a for profit entity that, by statute, exists not only to profit its shareholders, but also to benefit the general public in some way. In other words, benefit corporations' directors are permitted by statute to make decisions that are not solely or even primarily in the interest of returning profits to shareholders, but are instead to further some public benefit. For more information and to learn if a benefit corporation is right for you, click here.
Oakhurst Dairy: The Natural Goodness of an Enduring Legacy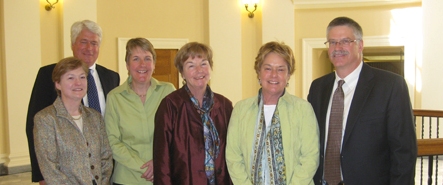 The Bennett Family
L to R: Jean Bennett Driscoll, William P. Bennett, Mary Ellen Bennett Tetreau, Priscilla Bennett Doucette, Althea Bennett McGirr, John H. Bennett
When Stanley T. Bennett opened Oakhurst Dairy in 1921, he laid the groundwork for what would grow to become an iconic multi-generational family-owned business with a reputation for innovation, community service and environmental stewardship. His family successfully ran the business for three generations. In 2013, the family made the decision to sell the company to Dairy Farmers of America, Inc. (DFA), a $12 billion cooperative. A team of Verrill attorneys worked closely with the Bennetts throughout the complex merger negotiations which lasted more than six months and involved multiple potential acquirers. Many legal issues required attention beyond the agreement negotiations, and Verrill had the breadth and depth of experience to take them on. Our team provided counsel relating to federal antitrust review, taxation and benefits issues, intellectual property, environmental permitting and real estate interests.

Oakhurst's numerous dairy products have been a household staple in New England for generations. The Bennett family was thrilled to have the partnership opportunity presented by DFA, with its national presence, complementing culture and values, and financial strength. As a result of the sale, none of Oakhurst's 200 employees lost their jobs, the company will continue to get its milk from the 70 independent Maine farmers who supply Oakhurst's milk, and the integrity of the product will be maintained. Verrill was honored to work with this iconic company in ensuring its legacy will endure and the dairy will remain a vibrant member of the local economy for generations to come.
Commercial Health Insurance Product
Our client, a diverse health care company that offers both health plans and primary care services, sought our assistance in developing and implementing an innovative health care benefit product for an association of employers. Toward that end, attorneys at Verrill assisted in creating and licensing a captive insurance company, third party administrator, and preferred provider network. This comprehensive licensing process involved analysis and advice with respect to multiple filings with the Maine Bureau of Insurance; analysis of ERISA and State insurance laws related to enrollee disclosures, plan design, plan document preparation, and plan administration (including policy review); all aspects of intellectual property protection, provider contracting, and network adequacy; and included extensive work surrounding HIPAA and health information technology. In essence, we were intimately involved in building a commercial health benefit plan from the ground up.
Multi-Disciplinary Representation in Mill Purchase and Regulatory Compliance
We represented the buyer in the acquisition of Domtar Maine LLC, which owns and operates the pulp mill in Baileyville, Maine (also known as Woodland), and continue to represent the mill in regulatory compliance matters. The mill produces about 395,000 metric tons of pulp a year, and is Washington County's largest employer with about 300 employees. It also has significant hydroelectric generating assets, with surplus power being sold to New Brunswick Power.

Verrill acted as co-counsel with O'Melveny & Myers.
Our representation included extensive due diligence and contract negotiation, and we relied upon our extensive experience in real estate, pension and benefits, labor and employment (several unions are involved with the mill), energy (including FERC), environmental law, commercial finance, tax and intellectual property.
State-Wide Electronic Health Information Exchange
Verrill incorporated and obtained tax-exempt status for our client, a state-wide electronic health information exchange. Kate Healy served as legal counsel to our client. On their behalf, she served on each of the state's Health Information Technology Legal Working Groups. The Legal Working Groups, comprised of a wide variety of stakeholders, developed and recommended statutory changes to state law to facilitate the exchange of electronic health information among health care providers. Kate Healy and Charlie Bacall collaborated in the representation of this long-time client in the negotiation of contracts with multiple integrated delivery systems across the state to participate in the health information exchange.
The VIA Group, LLC
We wish we could claim to possess the creative spark of our client, Via. They develop marketing and advertising campaigns and even new brand names for an impressive list of household brands, like Welch's® and Maidenform®. But they need our legal creativity too. In addition to helping screen for potential intellectual property conflicts, we help them negotiate contracts with their clients that allow the client to use the materials Via develops without stifling Via's creativity.