Maine Solar Boom: Over 1.5GW of Distributed Solar Capacity in the Queue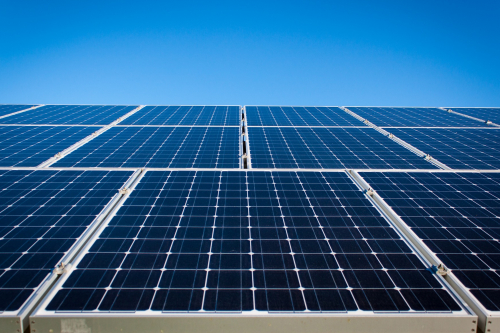 According to the latest interconnection queues for distributed generation projects published by Maine's two investor-owned utilities, CMP and Emera Maine, more than 1.5GW of solar capacity is currently proposed for interconnection to Maine's electric grid. Almost all of the projects are less than 5MW in size, the capacity limit under new legislation in Maine that offers generous incentives for distributed solar projects. In total, more than 350 individual solar projects are being proposed.
To put this in perspective, 1.5GW of capacity is more than the total installed wind power capacity in the state. If constructed, these new solar generators alone could generate the equivalent of approximately 20% of Maine's total retail electric sales in 2018, assuming a capacity factor of 18.9%.
It is important to note that not all of the proposed projects in the queue will be constructed. Projects can fail for a variety of reasons, including high interconnection costs or failure to obtain project financing. Rulemaking proceedings are underway at the Maine PUC to streamline the interconnection process and help screen out projects that are unlikely to be constructed. Although there is some uncertainty around the total number of projects that will reach commercial operation, the sheer number of projects pending suggests that a significant amount of new solar generation will be coming online in the next few years.
Under Maine's new distributed generation law, there are several distinct net energy billing programs that are contributing to this solar boom. Later this year, the Maine PUC will initiate a procurement for 400MW of distributed generation through a reverse auction process that will set a long-term price for energy generation from selected projects. Outside of the procurement, there are net energy billing options available to both residential and non-residential customers and there is currently no limit on the number of eligible projects under these programs. Both of these programs offer significant financial incentives for participation and are likely to support many new projects outside of the procurement process.
For more information about Maine's distributed generation programs, please contact Verrill's Energy Group.