Maine Supreme Court Decides Seaweed Is a Plant, Not a Fish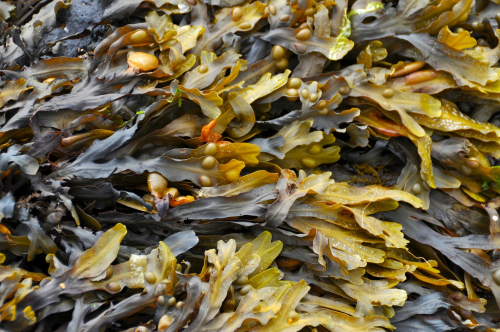 After deliberating for a year and a half in Ross v. Acadian Seaplants, the Maine Supreme Judicial Court has unanimously held that rockweed, a type of seaweed that grows on rocks in the intertidal area all over the North Atlantic, is owned by the intertidal property owner, not the public.
The Ross brothers and other coastal property owners, represented by Verrill Dana, brought the lawsuit to help protect this ecologically vital rockweed from an escalating commercial harvest. Ken Ross, a retired teacher, and Carl Ross, a retired commercial electrician, were born and raised in Calais, Maine. Their modest coastal property on Cobscook Bay in Washington County was bought by their grandparents in 1900.
Canada-based Acadian Seaplants, one of the largest producers of marine-plant products in the world, had argued it had the right to cut rockweed from private coastal property because it was akin to harvesting sea creatures like shellfish, worms and finfish. The Law Court disagreed, finding: "The fundamental dissimilarities between the harvesting of fish and of rockweed as a marine plant demonstrate that Acadian is not in the business of fishing."
The practical result of the case is that commercial harvesting companies and others are now prohibited in Maine from harvesting rockweed growing on intertidal land without landowner permission. How the rockweed harvest adapts to this newly-clarified legal framework will play out in the years to come. The Ross landowners hope that the state's rockweed beds, a key building block of the Gulf of Maine food web that supports Maine's commercial fisheries, will be conserved. According to data from the Maine Department of Marine Resources, the economic value of the rockweed harvest is dwarfed by the value brought to the state by lobstering, groundfishing and other commercial fisheries, all of which rely on rockweed for their survival.
On one hand, the Law Court's decision in Ross is a unanimous pro-private property rights decision, giving landowners the right to decide if they want to allow commercial harvesters (or anyone) access to the rockweed that is growing on their private intertidal property. On the other hand, the court almost, but not quite, made a sweeping change in law that would open up the intertidal zone to a variety of new public uses. In a nod to an expanded theory on the scope of the public trust doctrine that has not actually been adopted by a majority of the Court, all seven of the justices also found that the harvesting of rockweed would place an unreasonable "burden" on private property rights.
This decision does not impact the public's right to fish or harvest other sea creatures such as mussels, clams or worms. Instead, the Court's order simply means that plants (unlike fish, shellfish and other marine animals) belong to the landowner.