Recent Maine Legislation Bolsters Solar, Distributed Generation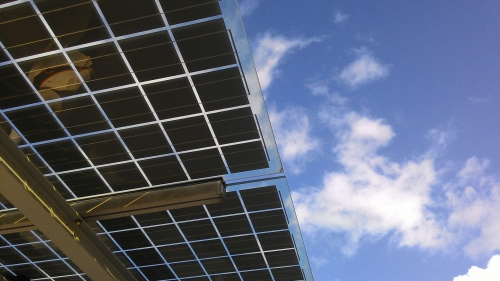 This past legislative session in Maine saw a flurry of renewable energy legislation, including two laws reforming and expanding the net energy billing (NEB) program. This blog briefly charts these two developments in the NEB program.
P.L. 2019, ch. 16 (LD 91) ends annual, step-down of kWh credits for generation from solar and eligible renewable facilities.
On April 22, 2019, the PUC ordered the emergency repeal and replacement of Chapter 313, Customer Net Energy Billing, which scheduled an annual 10% decrease in the bill credits paid to net energy billing participants beginning January 2018. After the Governor signed An Act to Eliminate Gross-Metering on April 2, the PUC amended Chapter 313 by emergency rulemaking in April 2019 and by order on July 31, 2019. Section 3(E) of the rules now provides customers with full kWh credits at the retail rate. The KWh bill credits account for NEB participants' "electricity generated during the billing period," and the credits offset the distribution charges for usage in the current or subsequent billing period. Net energy billing customers remain responsible for the fixed, demand charges in their electricity bills. The amended rules also maintained the limit of 10 accounts for shared ownership facilities.
P.L. 2019, ch. 478 (LD 1711) removes customer cap on shared facilities, increases facility capacity cap and load threshold for PUC review, and directs investor-owned T&D utilities procurement of 375 MW of renewables by 2024.
On June 26, 2019, Governor Mills signed a law directing investor-owned T&D utilities to enter into 20-year contracts for 375 MWs of capacity from solar and distributed generation resources by July 1, 2024, with procurement of a 50 MW block to begin in 2020. 125 MWs of that capacity is to come from a newly specified category of NEB facilities: facilities associated with commercial or institutional customers. The remaining 250 MWs will be associated with shared facilities, in which multiple residential or institutional and commercial customers have ownership interests. The law eliminates the 10-customer cap on participation in shared facilities, except for facilities located in the Northern Maine service territory; and it increases the capacity limit for individual facilities from 660 kW to 5 MW, except that facilities owned by a municipality may have a larger capacity rating-provided that only 5 MW are net metered.
The law requires the PUC to further amend Chapter 313 to accommodate the new commercial and institutional NEB program. Specifically, the Act requires that those customers receive kWh credits based on the standard offer (wholesale) rates "plus 75% of the effective transmission and distribution rate" for the participating customers' rate class. Currently the applicable PUC rules set that rate based on the retail rate. Thus, under the Act participating customers will also now receive credit for 75% of the effective distribution rate. As result, commercial and institutional NEB participants have an increased incentive to produce electricity to supply back onto the grid.
On August 13, 2019, the PUC opened docket 2019-00197 and initiated formal rulemaking to amend Ch. 313. The August 21 Order in that docket solicits comments on a first draft of the amended rule. The deadline for comments is September 10, 2019.
Overall, expect the Act to increase the State's electricity supply from renewable and distributed generation resources and, in particular, to lead to an increase in "shared" or "community" solar facilities.