Experience
Verrill Helps Hancock Solar Project Obtain MDEP Permit, Protect Upland Sandpipers
The 14-megawatt Hancock Solar project in the town of Hancock, Maine has obtained its Site Law permit from the Maine Department of Environmental Protection.
Verrill assisted the project with environmental permitting, which included the challenge of locating the 58-acre array entirely on blueberry barrens that function as prime habitat for upland sandpipers, a threatened species under the Maine Endangered Species Act. Verrill helped negotiate a mitigation package that will preserve a large tract of high-value upland sandpiper habitat near the project site. The 311-acre mitigation parcel will ensure continued nesting grounds for the sandpipers in Maine, which migrate every year from South America to breed. It was also the critical and final step in getting the project permitted.
Project construction is expected to begin in April 2021. The Maine Public Utilities Commission estimates that the project will save Maine ratepayers $4.4 million over 20 years. Hancock Solar is a joint venture between Maine-based Dirigo Solar and Dublin, Ireland-based BNRG Renewables.
Longroad Energy
Verrill represents Longroad Energy ("Longroad") on its renewable energy work in Maine. Longroad is a Boston, MA-headquartered renewable energy company that develops and operates wind and solar energy projects throughout North America. Verrill has represented Longroad and its related predecessors in the development, permitting and construction of more than 500 megawatts of renewable energy in Maine. Verrill currently represents Longroad on the development and permitting of a significant number of grid-scale solar energy projects in Maine. Verrill represented Longroad on the successful development and permitting of the Weaver Wind project in Maine, which includes more than 5,000 acres of mitigation land to provide habitat for migratory songbirds.
Swift Current Energy
Verrill represents the 100-megawatt Three Rivers Solar Project in Hancock County, Maine. Verrill assists the project with real estate and environmental permitting work, including negotiation of a protocol to allow the project to proceed while minimizing potential impacts to upland sandpipers, a state-listed threatened species. The project obtained its combined Site Law and Natural Resources Protection Act permit from the Maine Department of Environmental Protection in July 2020. Three Rivers Solar will become the largest solar project in the state, twice the size of the next largest facility (the 50 MW Sanford Airport Solar project). The project will consist of approximately 300,000 to 400,000 solar panels on 465 acres in the unorganized area of the state.
Appellate Practice: Coastal Property Rights in Kennebunkport
We represented coastal landowners in a high-profile appeal before the Maine Supreme Court, in which the Town of Kennebunkport claimed ownership of Goose Rocks Beach against numerous homeowners whose deeds described property down to the low water mark. The case turned on the interpretation of deeds and legal doctrines dating back to the 1600s, including the original land patents from the English Crown to Sir Fernando Gorges creating the Province of Maine. The Law Court affirmed the Superior Court judgment, finding that title to the disputed beach is held by the town. In doing so, the Court appeared to manifest its growing policy preference for greater public access to Maine's coast, particularly its sandy beaches. Almeder v. Town of Kennebunkport, 2019 ME 151.
Aquaculture
Verrill represents both growers and coastal landowners regarding leasing and licensing of aquaculture enterprises.
Enforcement
Verrill has negotiated and litigated with federal, state, and local entities to resolve violations related to coastal development, including homes, docks, seawalls, shoreland clearing, and commercial fishing operations. We have also negotiated beach management agreements to balance coastal property rights with protection of federal and state endangered species.
Piers, Seawalls and Sand dunes
We have assisted clients in obtaining federal, state, and local regulatory approvals for seawalls, piers, boat ramps, other water-dependent structures, and dune nourishment projects up and down the coast of Maine.
Shoreland Zone Development and Land Use
Verrill represents landowners and developers in siting structures in the shoreland zone and ensuring compliance with the restrictions that govern shoreland zone clearing and development. We have worked with numerous landowners to resolve enforcement matters related to tree clearing and placement of structures on oceanfront and lakefront properties. We have worked on behalf of developers to get towns to amend their shoreland zoning ordinances to allow development proceed around otherwise prohibitive wetlands.
Environmental & Land Use Law: Protection of Private Coastal Property Rights for Conservation of Intertidal Habitat
Verrill successfully represented coastal landowners in first-impression litigation against a Canadian seaweed harvesting company with global operations to determine who owns the sea plants that are growing on private intertidal property in Maine. In March 2019, the Maine Supreme Court ruled unanimously in our clients' favor on appeal, holding that the public does not have the right to harvest the seaweed growing on private intertidal property without the landowner's consent. The case addressed an open question that caused controversy on the Maine coast for decades as the commercial harvest of seaweed increased dramatically. The appeal drew significant public interest and the submission of 13 separate briefs from amici curiae. Ross v. Acadian Seaplants, Ltd., 2019 ME 45, 206 A.3d 283.
Freedom of Information Law: Protection of Confidential Business Information from Public Disclosure
Verrill represented Blue Sky West, LLC, owner of the 185-MW Bingham Wind Power Project, in appeals to Maine Superior Court and the Maine Supreme Court, which revolved around the potential disclosure of confidential business information implicated in a Freedom of Access Act request made by Somerset County, Maine. On appeal, the Law Court held that the data of primary concern to our client was not a public record and therefore was shielded from disclosure. Blue Sky West, LLC v. Maine Revenue Services, 2019 ME 137.
Champion of Wind Energy Projects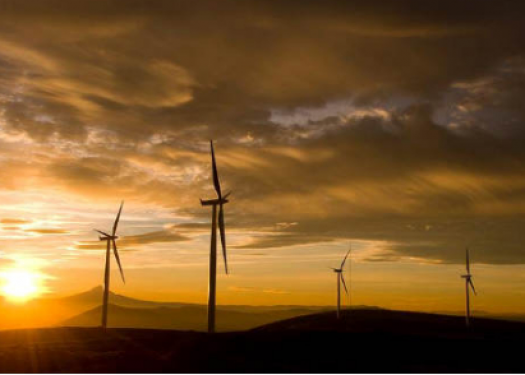 Verrill successfully permitted eleven wind power projects in Maine with an installed capacity of more than 1,000 MW. The team shepherded projects through the Land Use Regulation Commission, Department of Environmental Protection, Army Corps of Engineers, and multiple towns where project elements are located.
In the Bingham Wind project, Verrill permitted a 17 mile generator lead line that traversed organized and unorganized jurisdiction in Maine. The permits included a federal Army Corps of Engineers Section 404 permit, Maine Department of Environmental Protection Site Law and NRPA permits, as well as several local permits.
In the Saddleback Ridge Wind project, Verrill assisted Patriot Renewables in permitting 9.5 miles of generator lead in the towns of Carthage, Dixfield and Canton, Maine. The permits included a federal Army Corps of Engineers Section 404 permit, Maine Department of Environmental Protection Site Location and NRPA permits, utility location permits from the Maine DOT and the Town of Carthage, and a building permit from the Town of Dixfield.
Solar Energy: Acquisition of Grid-Scale Project in Brunswick, Maine
Verrill represented Diversified Communications in the acquisition of a newly built $2.5 million solar array in Brunswick, Maine. The array, which was developed by ReVision Energy and went online in January 2018, will provide power to more than 100 businesses at Brunswick Landing. Verrill attorneys advised Diversified Communications on a range of issues in the transaction, including federal debt financing, solar investment tax credits, solar renewable energy credits, electric power sales, EPC contracting, and regulatory, real estate and corporate matters. We worked collaboratively with Diversified Communications and the developer of the project to get the deal done on a short timeline while minimizing investment risk.