Beer Distributor Appeals NLRB Finding as to Terminated Union Employee Who Reeked of Marijuana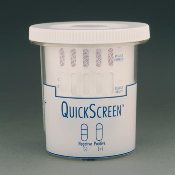 Appellate briefing to the Second Circuit was completed earlier this week in Manhattan Beer Distributors LLC v. NLRB, a case in which the NLRB, in 2015, held that Manhattan Beer Distributors violated an employee's Weingarten rights when they terminated a distribution employee who "reeked" of marijuana after he refused to submit to a drug test without a union representative present.
In NLRB v. J. Weingarten Inc. (1975), the U.S. Supreme Court held that an employee has a statutory right to request a union representative during an investigative interview which the employee reasonably believes could result in disciplinary action. In the current action, the question was whether the submission to a drug test was "an investigatory interview" which would thus result in the employee having Weingarten rights.
In the 2-1 decision, the NLRB held that Manhattan Beer Distributor's ultimatum, that the employee undergo a drug test without representation or face termination of employment, was in violation of the employee's Weingarten rights. While the employee was given the opportunity to call for a steward, none were available to accompany him to the drug test. The Majority decision found that the company could have chosen to not perform he drug test and discipline the employee based on the information they had (the "reek" of marijuana), but the company could not insist that drug testing occur and then terminate the individual who refused to take the test without a union steward.
Manhattan Beer Distributors in its brief to the Second Circuit argues that the NLRB's decision ignores the distinction between an interview with a "confrontation" (which would trigger the right to union representation) and "investigative tools" such as examinations and tests (which would not entitle a worker to union representation). The NLRB's brief argued that the employee knew a positive test result could result in discipline and thus the employee reasonably believed that discipline could result from the examination and thus the individual was entitled to request representation.
Drug testing in and of itself poses a number of minefields for employers, and in many cases time is of the essence in order to ensure that the test is as close in time to the incident in question as possible. The Second Circuit's ruling in this matter will provide unionized employers with some clarity as to whether these forms of tests are "investigatory" in nature. Verrill Dana's Labor & Employment Practice Group will keep readers posted as this case continues to develop.