Cause Marketing For Craft Brewers (You Can Do Good, But Don't Let Your Promotion Go Bad)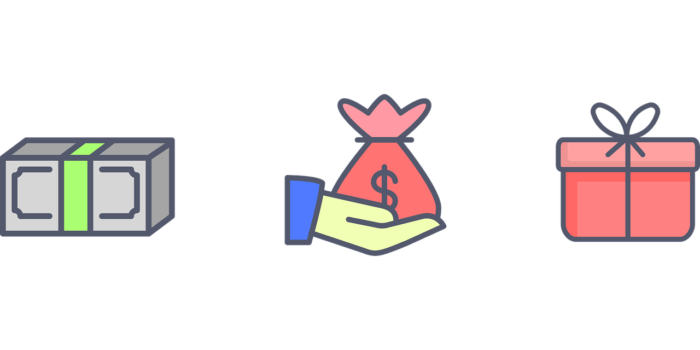 "Buy our beer and we'll donate $1 to charity." The ultimate "doing well by doing good." Many large beer brands see the marketing advantage of asking consumers to buy their product in return for the brand's donation to charity. For example, since 2011, Corona has donated a portion of the purchase price to the Jimmy V Foundation to help raise money for cancer research and in six years Miller Beer has raised $175,000 through its Tap Into Change program by donating a portion of sales to organizations focusing on LGBTQ issues.
Doing good does well for brands. A 2015 Cone Communications Study found that:
Companies that address social and environmental issues see an 88% increase in brand loyalty.
Over 60% of consumers have bought a product associated with a cause.
90% of consumers would switch brands to one associated with a social or environmental cause.
And over 70% of consumers would pay more for a socially or environmentally responsible product.
According to a recent survey, millennials account for a majority of weekly craft beer drinkers followed by Gen Xers. Combined, these two groups account for 70% of craft beer drinkers. This coincides nicely with cause marketing, since consumer studies have found that 70% of millennials want brands to make it easier for them to get involved in social causes.
Against this backdrop, it's no surprise that in recent years we've seen an increase in charitable sales campaigns in the craft beer industry. Unfortunately, while craft brewers are good at their craft, they may not realize that doing good can go bad.
Approximately 25 states have specific laws regulating charitable sales campaigns, also called commercial co-ventures. This is the above-cited, "buy this, we'll donate that" formula. For nationwide campaigns, there are significant rules that need to be followed.
Contracting: You found a good charity so you decide to donate to them. But that's not enough. You need a written contract with the charity that has a number of specific provisions, including the dates and geographic scope of the campaign; the donation to be made; when the donation will be made; and express permission from the charity to use its name and marks.
Advertising: "Buy this, we'll donate that" isn't enough for your advertising (online, on-pack, print, or otherwise). All advertising must contain: the name and address of the charity; the per unit amount of the donation (either $ or %); the start and end dates of the promotion, and any minimum or maximum donation.
Recordkeeping: You're not done when the program is over. You must keep good records for 3 years.
Registration: Six states require registration of the promotion: Alabama, Hawaii, Illinois, Massachusetts, Mississippi and South Carolina. And Alabama and Massachusetts require a bond.
The charity also has its own obligations when you conduct a charitable sales campaign, including: being registered in every state where the promotion is run; filing the contract in a number of states, and not actively advertising the promotion (a charity can acknowledge the promotion, but it can't advertise the promotion).
You need to give it some thought and preparation before starting a charitable sales campaign. Some of the most significant issues that arise are the following:
Charity Registration: Often a brand wants to team with local charities to help people in specific areas. If the promotion is open to all US residents, a local charity may not be registered in all states (approximately 40 states require registration when "soliciting from state residents"). Therefore, a brand may either need to work with a nationwide charity or decide to limit the campaign to local residents.
All Profits to Charity: Many promotions promise to donate "all profits" to charity. While this seems generous, it does not comply with many state laws that require the donation to be based upon a specific percentage or dollar amount of the purchase price. The theory being that a consumer really doesn't know how much "all profits" is. Some brands may generate 90% profits, while others only 10%. Without informing the consumer specifically how much of the purchase price will be donated, a brand may not be telling them much at all.
Sales and Donations: While a brand may like to tout how much they donated in a particular sales campaign, this also discloses its sales numbers. Many craft breweries are privately owned, and many may not want competitors to learn exactly how much they are making. When a promotion advertises the per unit amount of a donation, it allows anyone to figure out how much was earned in sales. Even if a brand does not advertise its total donation, the registration states require the brand to file post promotion reports disclosing the total sales and total donation.
With 25 states having somewhat similar, but also particular requirements for charitable sales campaigns, the potential pit falls when trying to do good provide no rest for the uninformed. Even if the promotion is limited to one or a few states, it's likely that some or all of these states have specific commercial co-venture laws. But craft brewers are accustomed regulations, and cause marketing regulations should not regulate a brand's decisions to do good. These regulations are manageable once a brand knows they exist and charts an informed course. So, rejoice ye pure of heart and brewing methods for you can see prosperity when reaping an abundance of goodwill.
Rob Laplaca is a partner in the law firm Verrill Dana LLP who has a nationwide practice counseling many well-known brands in charitable sales campaigns.