Deceptive Marketing Lawsuits Against Alcoholic Beverage Industry on the Rise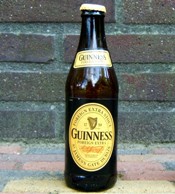 The number of lawsuits against alcoholic beverage manufacturers for alleged deceptive marketing grew again this past December, with both Guinness and Foster's Beer facing new lawsuits in federal court. In Massachusetts, a consumer filed suit against Guinness alleging that the company improperly advertised that "all Extra Stout sold in North America is brewed in Ireland at historic St. James' Gate Brewery in Dublin."
In New York, a consumer filed a suit alleging that Foster's marketing implied that the beer was brewed in Australia, based on its advertisements that featured actors with Australian accents and its slogans "Foster's, Australian for Beer" and "How to Speak Australian." Foster's moved its brewing operations to Fort Worth, Texas in 2011, and a "misled" consumer is seeking compensation from Foster's.
These two suits are just the latest in a string of actions filed against alcoholic beverage manufacturers for alleged deceptive advertising. The increase in these claims can be traced to several actions filed against Tito's Vodka for its advertising and labeling claiming that its vodka was handmade.
While these suits have primarily targeted larger manufacturers, it is only a matter of time until a smaller producer finds itself on the bad end of one of these claims. It would be wise to review your marketing and labeling in light of these recent developments. Pretend you are the most gullible consumer in the world, and if you think your labels or advertisements might be misleading, take some time to consider making changes or consult with your attorney.