Dilly! Dilly! Is Giving Away Free Beer so Silly?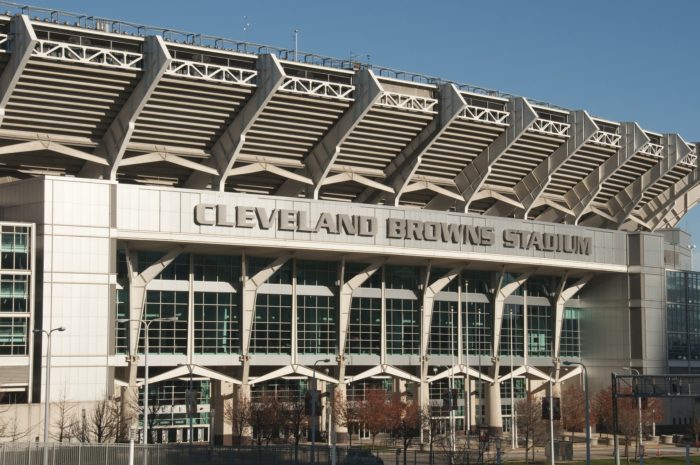 Every beer drinking football fan in Cleveland knows by now that there will be magic beer fridges stationed throughout Cleveland that will miraculously open to produce bottles of free Bud Light if the football gods see fit to allow the Browns to win a football game this year.
At first glance, I pictured the regulatory referees throwing yellow flags across the field decreeing a penalty for violating beer promotion laws. But as a curious promotions lawyer, I thought it was worth a little investigation into trying to find out how a stunt akin to the Fumblerooski can be successfully pulled off.
Here are some well-known rules of the game:
But where there's a beer, there's a way. The way here is as simple as "let me buy you a drink," but instead of trying to entice that good looking gal or fella, Bud Light is trying to reward that old reliable Browns fan.
Ohio law permits a manufacturer to purchase a beer from a permit holder (retailer) and to then give that beer to a 21+ drinker on premises. This is called the "bar spending rule." To comply, the free beer: (i) must not be contingent upon the purchase of an alcoholic beverage; (ii) the permit holder must have initially purchased the beer from the distributor/manufacturer; (iii) the beer must be in stock; (iv) the manufacturer must purchase the beer from the retailer at regular price; (v) the consumer is limited to 2 free beers up to 12 ounces during a 2 hour-period; and (vi) the beer must be consumed on premises.
So, Browns win, fridge opens, and a Bud Light rep buys and hands out beers to the elated Browns fans. Everyone wins! (NFL policy also isn't violated since Bud Light is buying the beer and not from stadium concessions).
But wait, there's one more twist, Ohio law also prohibits any off-premises advertising of the event. Ohio Admin. Code 4301:1-1-33(B)(4) – which is why Bud Light isn't disclosing the specific locations throughout Cleveland where you can find the magic beer fridge.
Sounds like a genius plan, but Cleveland, of all places, please don't forget Ten-Cent Beer Night at Cleveland Municipal Stadium, June 4, 1974, complete with streakers, firecrackers, fan-player fracases, and (literal) stolen bases.