How Big is the Bite for Failing to Accommodate Service Animals?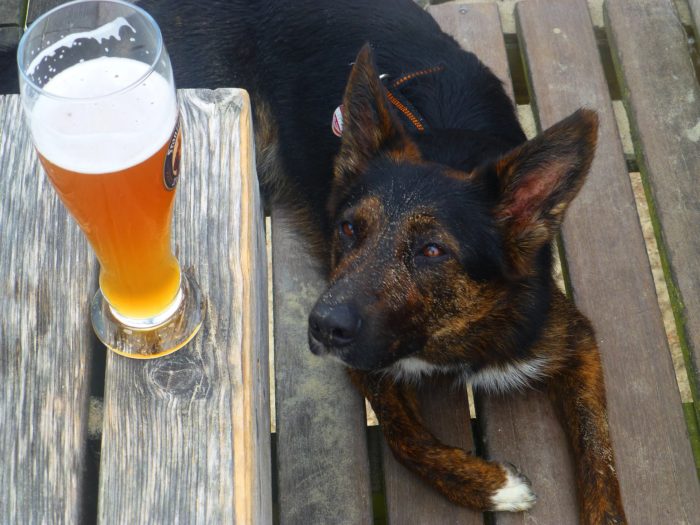 Multiple New England breweries in the last week have made the difficult decision to no longer permit four-legged friends within tasting rooms. This article provides absolutely no opinion on those decisions—they are difficult decisions that are personal to the breweries. If, however, you own, manage, or are simply employed by a bar, brewery, or other establishment that has made the decision to no longer permit four-legged friends, understanding what your responsibilities are in allowing service animals on the property is paramount.
The media has hyped up pigs on planes, emotional support turkeys, miniature horses—but understanding what must and need not be accommodated under federal public accommodation laws is important. Understanding what qualifies as a service animal, as well as what federal requirements permit and prohibit, is necessary to know your rights and responsibilities under Title III of the Americans with Disabilities Act (ADA).
Title III of the ADA provides that individuals cannot be discriminated against on the basis of a disability "in the full and equal enjoyment of the goods, services, facilities, privileges, advantages or accommodations of any place of public accommodation by any person who owns, leases, leases to, or operates a place of public accommodation." A public accommodation is broadly defined and includes most establishments that are open to the public and affect commerce in any meaningful way—including bars, restaurants, and tasting rooms. The statute further recognizes that individuals with disabilities may use a service animal to assist in full and equal enjoyment. This leads to a host of questions about your duties and responsibilities are as to service animals.
Are Turkeys and Pigs Service Animals?
Under federal law, dogs and miniature horses qualify as service animals under the statute. Both must be "trained to do work or perform tasks for the benefit of an individual with a disability, including a physical, sensory, psychiatric, intellectual, or other mental disability."
But they don't look disabled.
Title III's regulations specifically set forth what your limitations are as it applies to determining whether an individual has a disability and their dog or miniature horse would appropriately be characterized as a service animal. As a general rule, no questions should be asked about the nature or extent of the disability, nor can you require the patron to provide documentation to prove that an animal is a trained, certified, or licensed service animal.
At this point you're likely thinking—then what is the point, won't everyone still attempt to bring their dogs (and miniature horses) claiming they are service animals? Maybe, but you can permissibly ask two questions: first, "Is your animal required because of a disability," and second, "What work or task has the animal been trained to perform." These questions may not be asked if the animal's function is readily apparent such that, "the dog is observed guiding an individual who is blind or has low vision, pulling a person's wheelchair, or providing assistance with stability or balance to an individual with an observable mobility disability."
What are Some Best Practices to Respond to Service Animal Requests?
Permitting service animals is not a carte blanche rule to permit any type of behavior. Under Title III, public accommodations can ask an individual with a disability to remove the service animal if the animal is out of control and the owner isn't taking effective action to regain control of the animal or if the animal is not housebroken.
You also have further affirmative duties. First, you may not charge an additional fee to have a dog present, and even if you currently permit animals on your premises, but charge an additional fee, you may not request or require the same surcharge from the disabled individual for having the service animal present. You may, however, charge the same amount that others would be required to pay for any damages the service animal causes.
We recognize that the decision as to whether to permit animals at bars and tasting rooms is a decision that is extremely personal to the owners and managers. As set forth above, an outright ban will likely not withstand scrutiny if you are failing to permit service animals on the premises. Accordingly, training your team as to how to identify service animals, and how to respond to their presence is important.
For further insight about your responsibilities under Title III of the ADA or about risk management in general, contact Tawny Alvarez with Verrill Dana's Labor and Employment Practice Group and Breweries, Distilleries, and Wineries Practice Group.