In the Beer Aisle: Independent Craft Brewers to Stand Out from the Rest of the Pack(s)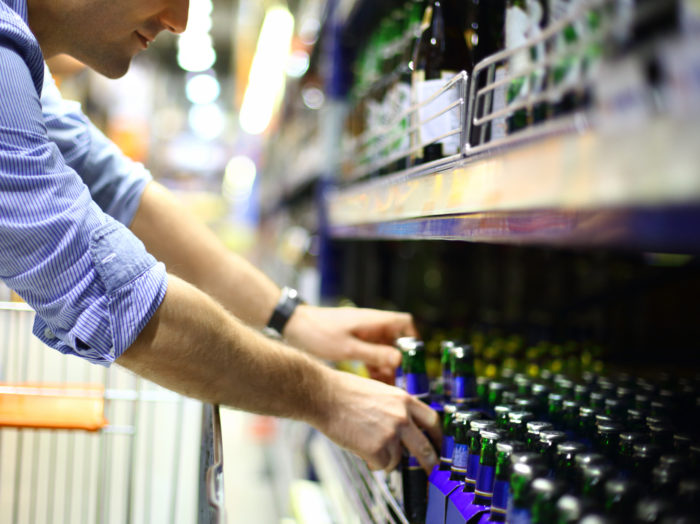 The Brewers Association (BA) recently launched a seal to certify that a craft brewer is independent. This seal is, at least in part, in response to the global beer monoliths buying up formerly independent craft brewers as the large brewers' share of the market started to shrink. With more macro producers claiming independent micro and craft beer status via acquisitions, the time is ripe to clarify for consumers whether the beer they are buying is truly from a small, independent, craft brewery.
The BA's announcement of the seal is particularly timely, considering a June 9, 2017 article on BeverageDaily.com, which notes that 70% of craft beer buyers decide what to purchase as they shop the beer aisle, rather than deciding before they enter the store. Also noted in the article is that 66% of craft beer drinkers are either "very" or "extremely" likely to buy a craft beer because of the packaging or label. While the study looked to logo/brand, bottle shape, label color scheme and beer carrier design, rather than whether a brewery is independent, it is significant that consumers are somewhat impulsively basing their buying decisions on the label.
It is also not difficult to imagine that a craft beer drinker might view a beer marked with the independent craft brewer seal more favorably – or at least with more confidence that it is truly a craft beer – than one lacking the seal. In fact, BA recently published the results of a study in which "81% of craft beer appreciators indicated 'independent' and 'independently owned'" were the most recognized terms as they relate to beer, with 28% of the respondents also indicating that they were more likely to be influenced by these terms when it came to purchasing craft beer.
Given these statistics, it would seem that the independent craft brewer seal is worth considering for an independent brewery's packaging. And, if a brewery does choose to include the seal on its labels, BA is making it easy for those eligible to obtain a license to do so. Independent craft brewers can use the independent craft brewer seal for free, so long as they meet BA's three criteria:
The brewery must meet the BA's definition of craft brewer, which itself has three criteria:

small (annual production of 6 million barrels or less);
independent (less than 25% owned or controlled by a beverage alcohol industry member that is not a craft brewer); and,
traditional (a majority of its total beverage alcohol volume must be beers with flavors deriving from traditional or innovative brewing ingredients and their fermentation, flavored malt beverages are not included);

The brewery is required to have an active TTB brewers' license that allows it to commercially brew beer in the United States.
The brewery must sign a licensing agreement with a number of stipulations, including termination of the license to use the seal if the brewery sells, which means the brewery cannot use it on future packaging.
Not all brewers are happy with the announcement, however, with some, who were previously acquired by larger, national breweries, speaking out against the seal, suggesting that consumers "don't necessarily care about independence." Whether the negative reactions to the independent craft brewer seal prove to be legitimate, or borne of bias and the competitive nature of the beverage alcohol marketplace, remains to be seen.
We will not have to wait long to find out how consumers will react to the seal – BA believes craft brewers will begin incorporating the seal this summer. For the 66% of craft beer drinkers who base their decision on the label this provides one more element to the packaging to help them decide. For the 28% of craft beer consumers who are more likely to be influenced by the fact that a brewery is independent or independently owned, the seal will be a welcome guide as they navigate the crowded beer aisles.