Lawyers on Tap: Risk Management Podcast Series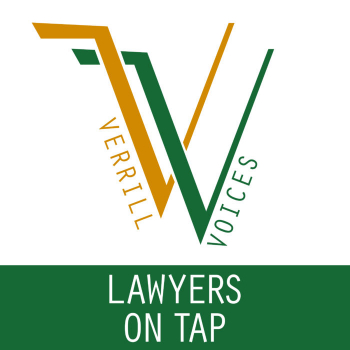 In a special three-part miniseries for the Verrill Voices podcast, attorney Jonathan Dunitz discusses risk management for breweries and brewpubs with a successful brewery owner, a leading insurance agent in the craft beverage industry, and an experienced corporate attorney. The podcast series takes owners of new and growing breweries through various considerations focused on limiting their risk exposure. In the first episode, Jonathan and Rising Tide Brewing Company founder Heather Sanborn discuss how policies, checklists and best practices should be implemented to reduce exposure to risk that could threaten the brewery. In the second episode, Jonathan and James Sanborn, insurance agent and manager of GHM Insurance's Craft Beverage Program, discuss insurance, and the unique coverage needs of brewery owners to mitigate the specific kinds of risk impacting them and their business. The final episode, featuring Jonathan and fellow Verrill Dana attorney Mark Googins, focuses on the ways in which contracts may shift risk among parties doing business together.
Access each episode in the three-part miniseries below or download them on iTunes here.
Risk Management in Breweries Episode 1: An Interview with Heather Sanborn from Rising Tide Brewing Company
Risk Management in Breweries Episode 2: An Interview with James Sanborn from GHM Insurance
Risk Management in Breweries Episode 3: An Interview with Mark Googins from Verrill Dana