Managing Risk in the Craft Brewing Industry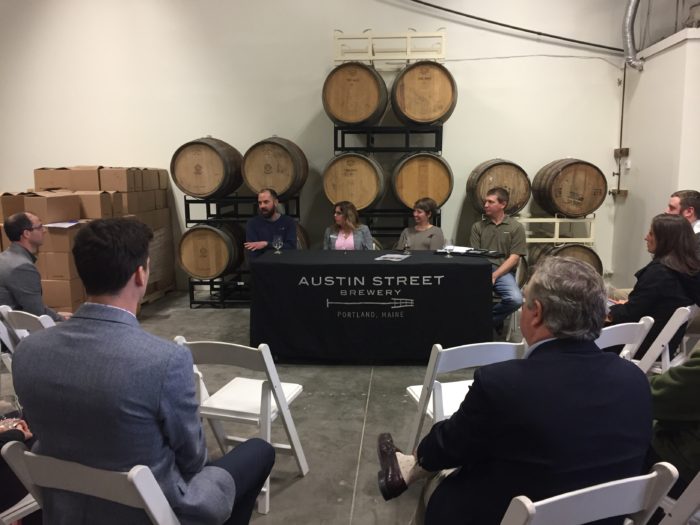 In a presentation for The Risk Management Association Young Professionals Group, Austin Street Brewery Owner Will Fisher; GHM Insurance Agency's James Sanborn; TD Bank Relationship Manager Shauna Miller; and Verrill Dana Attorney Tawny Alvarez, gathered at Austin Street Brewery on its 3rd Anniversary to provide an overview of the craft brewing industry. Some key takeaways for approaching risk management as a brewery owner are outlined below.
Have a plan: Insurance agents and bankers want to know that you have a plan as to what growth will look like in the near and long-term future.
Surround yourself with people from the industry: Work with other brewers to find out what has worked and hasn't worked for them. Talk to CPAs, insurance agents, and bankers who have worked with other brewers and can provide guidance as to risks.
Be aware of the market: What worked three years ago, may not work now and if you're not on top of the market, success is going to be that much more difficult.
Stay tuned for more information on risk management in the craft beverage industry. If you have questions about managing risk at your brewery, please contact a member of Verrill Dana's Breweries, Distilleries & Wineries Group.