Out of the (Maine Beer) Box: Standing Out in a Global Marketplace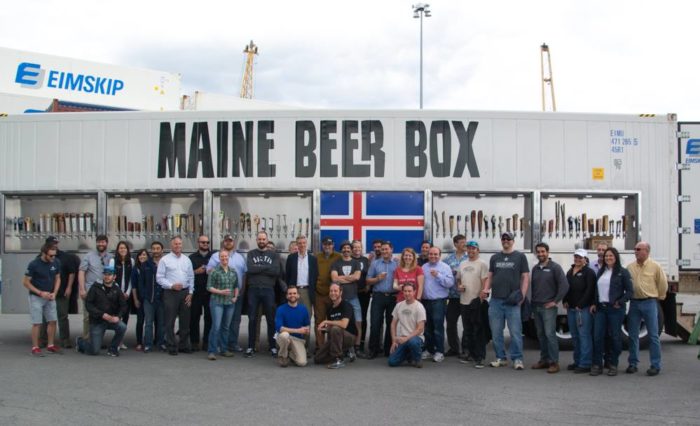 After traveling to Iceland with more than a dozen of Maine's brewers to greet the Maine Beer Box at the Bjorfestival in Reykijavik, Verrill Dana Attorney Tawny Alvarez reflected on the importance of standing out in a global marketplace in an article for the Craft Brand & Marketing Magazine. Within the article, Tawny touches upon the ever-expanding dilemma between differentiating your brewery in a growing marketplace and adhering to regulations and increased limitations on label images. While they can create hurdles, regulations shouldn't stop breweries from thinking global or expanding their geographic reach. Tawny explains how the Maine Brewers Guild's Maine Beer Box is a great example of an organization in the brewing community that thought (in and) out of the box to share Maine's craft breweries with the people of Iceland. What creative avenues can your brewery can tap into to help stand out in the growing craft brewing community?
Read the full article, "Thinking (in and) out of the box," (page 16-18) in Craft Brand & Marketing Magazine.
If you have any questions about the regulations you may face with your next initiative, please contact Tawny Alvarez or another member of Verrill Dana's Breweries, Distilleries, & Wineries Group.