PODCAST: What's Brewing in Real Estate Development: An Interview with Bob Gaudreau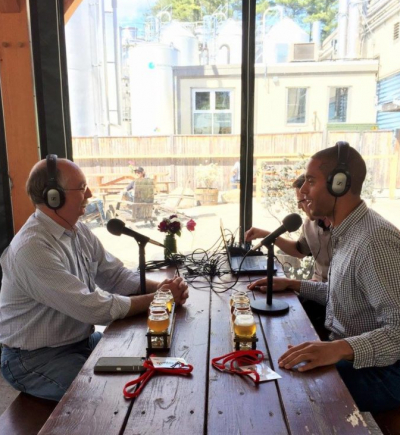 In this episode of Verrill Voices: What's Brewing in Real Estate, Spencer Thibodeau interviews Bob Gaudreau of Hardypond Construction, about one of the construction company's recent, and unique, projects. The discussion takes place over a flight at Allagash Brewing Company and focuses on the renovation and repurposing of a neighborhood church into a multi-unit residential building. Learn more about the challenges Bob and his team faced throughout the process, and how they overcame them to showcase the building's features, while creating a practical residential space.
Listen to the podcast here or subscribe to Verrill Voices on iTunes. Photos from the recording can be found on Verrill Dana's Facebook page.
Anyone interested in chatting with Spencer about real estate development over a delicious Maine-brewed craft beer should reach out to him via email. Cheers!