The TTB is Watching – Beverage Community Asked to Self-Report Violations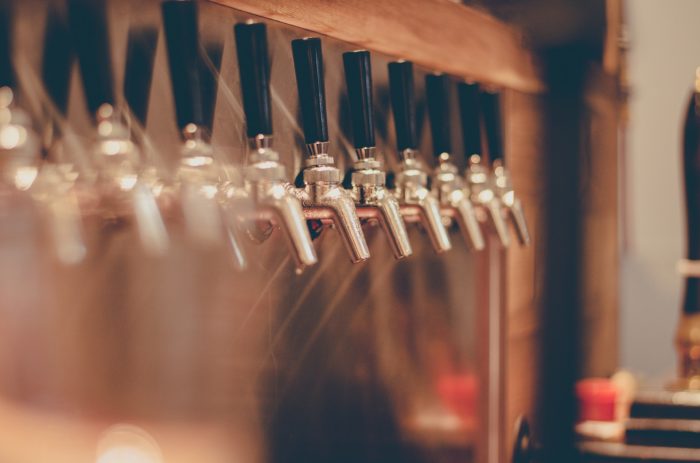 As the TTB enters a more user-friendly phase with its updated online registration portal, it is important to remember that it remains an enforcement arm of the federal government for the beverage alcohol community. In a somewhat ominous circular, the TTB requested that "each industry member review its promotional business practices to assure that such activities comply with the letter and spirit of the Federal trade practices laws and regulations." Not only did it ask for each community member to review its practices, the TTB also "encourage[d] each member of the regulated community to voluntarily disclose its own violations upon discovery." According to the circular, voluntary disclosure could lessen the actions, if any, taken by the TTB in response to those violations. To assist with that compliance, the TTB circular provided a link to the Federal trade practice laws and regulations. It should be noted that the TTB can seek to suspend or revoke basic permits or initiate criminal referrals.
So, you may ask, what prompted the TTB's "request" that member of the beverage alcohol community self-police and self-report their business practices? According to Circular Number 2018-7, entitled Industry Compliance with Trade Practice Laws and Regulations, the TTB substantially increased its programs directed at the education and enforcement of trade practices in the beverage alcohol community in 2017. Through the increased enforcement efforts, the TTB discovered "significant and widespread" unlawful business practices that created an atmosphere in which compliant community members and smaller, startup enterprises were "unfairly challenged to compete with the industry members committing these unlawful activities." As a result of these practices, the TTB found that law abiding members of the beverage alcohol community were disadvantaged and consumer choice was limited.
Among the violations found by TTB were:
Industry members paying fees or providing other things of value to retailers in exchange for display space or shelf space (including designated tap space), commonly referred to as slotting fees. In some cases, such payments are hidden in the company's books as payments for samplings that never take place.
Industry members offering sponsorship agreements that are tied into product placement or exclusivity arrangements.
Industry members using third-party marketing companies to indirectly provide things of value to retailers continues even after the publication of TTB Industry Circular 2012-1, Guidance Regarding Industry Members' Participation in Retail Programs. Things of value TTB has observed include payments for entertainment at the retail venue and marketing support that includes items or services not specifically accepted under 27 CFR part 6, Subpart D.
Industry members providing items and services listed in Subpart D as exceptions to 27 CFR 6.21(c), when they are used to violate other provisions of the tied-house regulations. For example, industry members furnishing promotional items such as those covered under the Subpart D exceptions, in exchange for preferential product display space.
Industry members and retailers altering invoices in an effort to conceal the nature of inducement payments.
Industry members paying retailers for "events" that never took place.
Industry members engaging in consignment sales under the pretense of brokerage agreements.
Industry member employees making false statements to TTB Investigators during interviews, even after being provided the opportunity to amend their statements.
Industry members illegally operating without a valid Federal permit due to not timely reporting changes of ownership, management, or control over their operations.
Having issued the Circular with the request that members of the beverage alcohol community review their business practices, it is likely that TTB will continue its increased enforcement of the trade practices laws and regulations. Given the heightened risk of an enforcement action by the TTB, the best thing to do is take a look at your business practices and make sure they do not run afoul of federal law or regulations. Moreover, most, if not all states also have their own tied house and unfair trade practices statutes and regulations. One can safely assume that the TTB's findings will not go unnoticed by state regulators, which means you should also check your practices against state regulations.
If you find that your practices violate federal or state law, you'll obviously want to take corrective action. If you're not sure, reach out to counsel for an opinion on the practice. If you decide to self-report as encouraged by the TTB, you should seriously consider engaging counsel first to create and implement a strategy for that report.
The bottom line is that as the craft beverage community grows, the competition will get more intense. The TTB is watching and will do its best to make sure that the competition is on as level a playing field as possible. Don't risk everything you've built by ignoring the TTB's clear warning that enforcement of the tied house and other rules has been and will continue to be stepped up. Contact Jonathan Dunitz with further questions.