What You Need to Know Before Opening Your Outdoor Tasting Room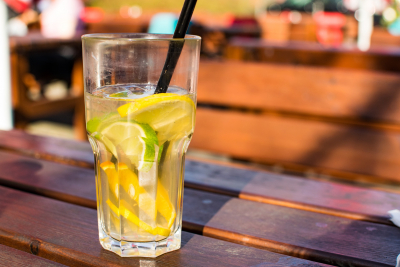 As part of Maine's phased reopening of its economy, breweries, distilleries, and wineries without restaurant licenses were deemed bars. As a result, in guidance issued by Maine's Bureau of Alcoholic Beverages and Lottery Operations (BABLO) on May 14, 2020, breweries were prohibited from opening their tasting room until July 1, 2020. Based on the state's COVID-19 data, Governor Mills has slightly altered this schedule, such that breweries, distilleries, wineries, and bars in all counties except Androscoggin, Cumberland, and York may open for open for outdoor service on Friday, June 12, 2020, with added health and safety precautions.
Before addressing the added safety precautions and COVID-19 related measures for reopening, breweries, distilleries, wineries, and bars must first make sure that their outdoor space is included in the licensed premises for service of alcoholic beverages. If it is not currently licensed or if an expansion of the outdoor licensed area is necessary to allow for social distancing or to accommodate additional patrons, an On Premise Extension of Premise Application (PDF) must be filed. If there is no outdoor space under the current license, this application must first be filed with the municipality before being submitted to BABLO. If existing outdoor space is being expanded, the application is filed directly with BABLO. Either way, no alcohol can be served in the unlicensed space until the application is approved by BABLO.
So now everything is licensed, but what to do next? Surely everyone has some concern over what will happen when the first patrons show up and the beer, wine, or spirits start to pour. "Did that patron just cough?" "Does my employee have a fever?" This is the stuff of 2020 anxiety dreams for business owners. The spread of COVID-19 in 2020 has been disastrous for the nation's health, morale, and bottom line. Though the virus is still an ongoing crisis, Maine and other states are moving ahead with a phased reopening process. Businesses and employees are anxious to get back to work, and hoping to satisfy the pent up demand of patrons. But, what will your brewery, winery, distillery, or bar look like when it reopens? What precautions do you need to take? What are the potential risks? How can you best manage those risks?
When to Reopen
If your business has been closed, either pursuant to state order, or as a precautionary measure, when will it be safe to open? Maine has added health and safety precautions that are a condition of voluntary reopening (see link below). Before reopening your brewery, distillery, winery or bar, ensure both that it is legally permissible, and that you are capable of complying with all applicable health and safety recommendations.
Preparing Your Space and Staff
Before reopening, consider how you need to modify your space, your supplies, and your staffing. How can you rearrange to ensure that patrons and employees can remain socially distant?
Consider whether you need new signage to alert patrons and employees to changes in your operations, face covering requirements when away from their table, or to ask those with any recent symptoms or exposure to stay away. Do you need signs, tape, or physical barriers, such as plexiglass, to create divisions or paths, or to identify six foot spacing, within your space? If you are dealing with patrons, use your social media channels and email list to alert patrons to new policies so they are not surprised.
You should have adequate supplies of hand sanitizer readily available in your space, as well as enough cleaning supplies to perform necessary tasks on a more regular basis.
There may be mandated restrictions on the number of individuals that can be in a space at a time. If that applies to you, how will you monitor numbers? If there is not a mandate, consider whether you should impose a limit that will allow for social distancing and prevent overcrowding. What is the right number for your particular space? Unfortunately, some breweries, wineries, and distilleries, particularly those with limited or no outdoor spaces, may be limited to delivery and curbside pickup while social distancing remains in place.
Your staff, who will be asked to implement new policies, will likely need specific training on the changes. Be aware and monitor that your new policies are being followed and implemented respectfully. If you are using cleaning solutions that are new to your business, make sure you do not have any additional OSHA reporting or training requirements.
Always remember, a negative interaction with a patron, or observations of lax procedures could quickly be posted on social media, causing potential reputational and legal impacts.
Make a List, Check it Twice
Once you have figured out the steps that are essential to keeping your employees and patrons safe, prepare a checklist, so that you can ensure that someone is responsible for each task, and that they are documenting that it is complete. Is it something that needs to be done with a specific frequency, like wiping down surfaces? Make sure there is a way to document that the task is occurring. Your first and best resource for making this list of precautionary steps are from your local and state government, and from the CDC. But, satisfying these requirements shouldn't necessarily be the end of your list. Consider whether there are additional steps that your business can and should take.
Look Around
Many businesses are surrounded by other businesses. Are your neighbors putting you at risk? If you share a patron base, are you affected by employees next door not wearing masks? If crowds are developing outside the place next door, do you have any obligation to ensure that they disperse? If your employees or patrons need to utilize a shared elevator, stairwell, or common spaces, what coordination is required with your landlord or neighbors to ensure that there is a policy and consistent compliance?
Tracking
Because of the importance of contact tracing, in the event of further outbreaks, some states and municipalities may be asking businesses, such as restaurants or bars, to track the identities and visits of their patrons. This practice can have health and safety benefits, such as notification to those who congregated nearby if a known case later emerges. But, it also creates significant risks. There are obvious privacy concerns about tracking such information. Does contacting people about a known exposure violate the HIPAA rights of the patron or employee with COVID-19? If you are required to gather and retain such information, or want to do so for the benefit of your employees or patrons, prepare signage and use your social media channels to make this policy clear, so that people can make informed choices.
Potential Risks
The most obvious risk is transmission of COVID-19 among your staff and patrons. While COVID-19 is still circulating and present, there is no way to eliminate risk of infection, but responsible business owners must take appropriate steps to mitigate those risks. However, if an infection occurs, and it was or could have been transmitted at your business, that can create a new risk of litigation. There are discussions at the state and federal level about immunizing businesses from this type of litigation, but the existence and legality of such legislation are still unknowns. It is also likely that even if such immunity exists, there will be exceptions for reckless or grossly negligent conduct. Taking precautions is the best choice for both health and legal protection.
For more information and guidance from BABLO and the Maine CDC, please see the following links:
May 27, 2020- Updated Guidance for openings of restaurants for May 18th and June 1st (PDF)
May 27, 2020- Guidance on outside seating for on-premises licensees (PDF)
May 14, 2020- Guidance for openings of restaurants for May 18th and June 1st (PDF)
COVID19 Prevention Checklist Industry Guidance as updated at: https://www.maine.gov/decd/covid-19-prevention-checklists