You + TTB 2015-1= Happiness! New Ruling from TTB Lessens Burden of Seeking Formula Approval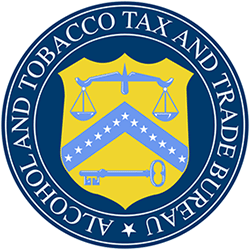 Good news! The TTB has expanded the universe of ingredients added to malt beverages that no longer require a brewer to file a Formula Approval before obtaining a COLA. As anyone who has tried to add some creative ingredients (or, in reality, pretty much anything that wasn't hops) to a malt beverage during the past decade will know, getting that product to market required going through the TTB's burdensome Formula Approval requirement. The Formula Approval requirement added significant time to the overall label approval process. Furthermore, failure of a brewer to obtain a Formula Approval prior to filing for a COLA was the most common reason for rejecting a brewer's COLA application. As brewers began to experiment more with the world of ingredients that can make great beer, the issue came to a head.
In 2014, the TTB issued a ruling, TTB 2014-4 which answered the call from brewers across the country to eliminate the Formula Approval requirement for a number of commonly added ingredients, mostly in the fruit and spice families. These ingredients were considered "traditional" and therefore, under the TTB rules, were no longer required to file for approval. While 2014-4 was a huge step forward, many brewers felt that the ruling did not go far enough. Fortunately, through the hard work of the Brewers Association and a number of others, the TTB decided to expand the list of exempt ingredients.
This past December, the TTB issued new guidance, TTB 2015-1, adding more than 50 ingredients to the list of those considered, terming these ingredients as "traditional" components of beer. A full list of the additional exempt ingredients can be found here. While many ingredients have been added to the exempt category, it is critical to note that the TTB's ruling only applies when you are using the real thing. If you are adding extracts, essential oils, or syrups, you must still file a Formula Approval.
While this ruling is no doubt welcome among brewers, it is crucial that you carefully review your new beers to determine compliance with both of these rulings. Finding out your label has been rejected because you needed Formula Approval can ruin a good day. As always, you should consult with your attorney if you have any questions regarding your compliance with the latest ruling.