Clients Recognize Verrill Dana as Unparalleled Leader in Client Service
December 11, 2017
Press Releases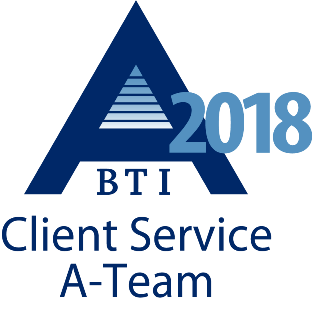 (December 11, 2017) – Verrill Dana has been recognized as a client service leader in the brand new BTI Client Service A-Team 2018. The only law firm ranking based solely on direct, unprompted feedback from corporate counsel, BTI Client Service A-Team 2018 assesses how law firms compare in client service delivery.

"We are committed to delivering the best possible service to all of our clients, and are glad to act as their trusted counsel, advocates and allies in their business success," said K.C. Jones, Managing Partner at Verrill Dana.

Verrill Dana was also honored in the 2016and 2017 BTI Power Rankings for excellence in client service within the global energy and utilities industries.