Verrill Dana Partner Geoffrey Why Named One of 50 Most Influential Attorneys of Color in Greater Boston
May 13, 2019
Press Releases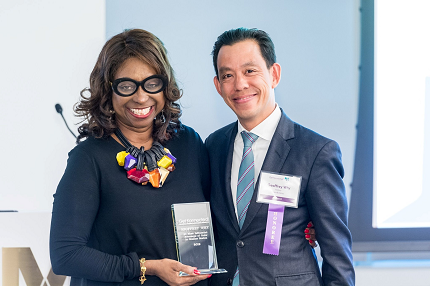 (May 13, 2019) – Verrill Dana Partner Geoffrey Why was recently honored as one of the 50 Most Influential Attorneys of Color in Greater Boston by Get Konnected! (GK50 Attorneys).
The GK50 Attorneys is the first comprehensive list of its kind honoring the city's most influential attorneys of color and provides an opportunity to recognize and celebrate their valuable social and economic contributions. The honorees were determined by legal professionals from throughout the Greater Boston community.
A partner in Verrill Dana's Boston office, Why focuses his practice in the telecommunications industry and has substantial experience in prominent policy and legislative issues affecting the cable broadband, wireline, and wireless industries. Prior to entering private practice, he served as the Commissioner and General Counsel of the Massachusetts Department of Telecommunications and Cable. Prior to that he served as Assistant Attorney General in the Massachusetts Office of the Attorney General, Consumer Protection and Antitrust Division, where he was co-chair of the Attorney General's Diversity Committee. He is also a current board member of the Asian Community Development Corporation and Past Commissioner and Vice Chair of the Massachusetts Asian-American Commission.
About Get Konnected!: Founded 11 years ago, Get Konnected! is Boston's premier inclusive business networking event series that brings together professionals, business and civic leaders and entrepreneurs from all cultures across industries and sectors. Our mission is to enrich professional development and forge new business and social relationships, celebrate diversity and make Boston a more welcoming and inclusive city. To learn more, visit https://getkonnected.com/about.