Verrill Dana Remains a Top Law Firm for Women
July 23, 2018
Press Releases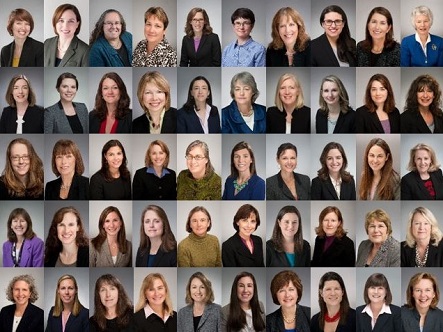 (July 23, 2018) – Verrill Dana was once again recognized as one of the top ten law firms in the country for gender equality by the National Law Journal in the 2018 "NLJ 500 Women's Scorecard." The National Law Journal also ranked the firm as a top law firm for women in last year's Scorecard.
At the end of 2017, nearly 38% of the attorneys at Verrill Dana were women and 40% of the firm's equity partners were female, surpassing national averages for firms its size by approximately 3% and 20%, respectively. The National Law Journal uses a Women in Law Score to rank the firms, which is determined by adding the percentage of female attorneys and percentage of female partners.
"Many leaders talk about the importance of gender parity within their firms," explains K.C. Jones, Managing Partner at Verrill Dana. "We, however, are proud to say with confidence that we are making great strides, ensuring that all attorneys are given opportunities to succeed and grow as vital members of the firm. We hope others within the profession will follow suit until we have truly achieved gender equality within the legal industry as a whole."
Verrill Dana was also named a 2017 Law360 Ceiling Smasher and was ranked in Law360's 2015 and 2016 Glass Ceiling Reports for its commitment to gender equality.
"Our pledge to diversity and inclusion has not wavered, but rather has continued to play an important role in our hiring, development, and retention of female attorneys and female equity partners," said Jacqueline Rider, Verrill Dana Partner and Chair of the firm's Diversity Committee.