COVID-19: Resources for Our Valued Family Law Clients
This is an unprecedented time in our history, calling for an equally unprecedented level of collaboration among families, especially those who struggle with conflict. We wanted to share with you some facts about how we are dealing with the current pandemic and its effect on our clients and their families, as well as offer you some resources to help you and your family navigate the difficult waters ahead.
Whether you are an active client, a former client, or a prospective client, Verrill's 16-member Family Law team, including ten lawyers and six assistants, across Connecticut, Maine, and Massachusetts, is here for you and your family's needs. Our team remains fully operational and accessible to our clients. We are in constant contact with our clients and with each other through various technological means.
If you have any questions about the status of your active case, please call or email us.
Courts in all three states are essentially closed, requiring all of us to work together to solve real problems and smooth out any bumps in the road which may arise. While there is no "playbook" for families during the current of affairs, below is a list of resources we have marshaled to assist our clients during this period:
We have organized a number of retired judges to work virtually with our clients to assist is resolving disputes, especially those related to parenting
We have arranged for a mental health professional to work virtually with our clients to assist with difficulties that may arise with children and how to best address them
We hope to have an educational specialist to address "home schooling" issues
We are assembling online resources that our clients can turn to to help them understand this crisis and the unique challenges it poses for parents:
Visit Verrill's COVID-19 Resource Center for more information.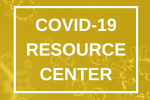 If you have any questions regarding the status of your active case or on how you and your family can best navigate this time of uncertainty, please contact a member of Verrill's Family Law Group.
Stay well!