A Podcast Miniseries, HR Law 101: Understanding the HR Basics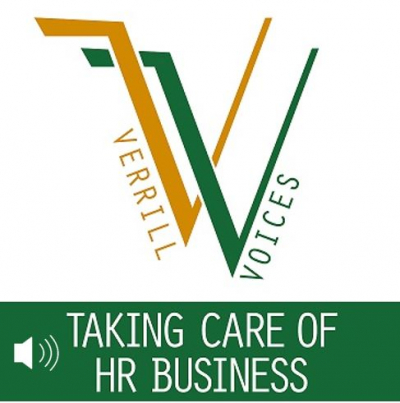 Whether you're the founder of a startup, new to HR, or are looking for a refresher on some of the basics, this podcast miniseries will provide you with the building blocks necessary to successfully achieve a healthy and compliant employer/employee relationship. In each episode, Verrill Dana labor and employment attorney Tawny Alvarez informs listeners of the nuances and pitfalls of common areas of HR law, beginning the series by addressing the basics of hiring.
You've been tasked with hiring an employee, but where do you start? Episode 1, "HR Law 101: What You Need to Know When You Need to Hire," addresses the full hiring process, from defining duties and responsibilities to advertising to interviewing to solidifying the offer. Listen to episode 1 now.
Episode 2, "HR Law 101: What You Need to Know When You're Onboarding a New Employee," focuses on onboarding best practices, including what paperwork and training are required by law when a new employee is hired, and the steps you should take in orienting your employee to the work environment and your operations. Listen to episode 2 now.
Episode 3, "HR Law 101: What You Need to Know About Wage and Hour Laws," provides listeners with a basic understanding of wage and hour laws – from exempt to non-exempt, salary to hourly, breaks and overtime. Listen to episode 3 now.
Job descriptions are important for ensuring that employers and employees are on the same page as to job duties and expectations, but what should be included? Episode 4, "HR Law 101: What You Need to Know About Creating Effective Job Descriptions," focuses on best practices in crafting job descriptions for different duties within your organization. Listen to episode 4 now.
In episode 5, "HR Law 101: What You Need to Know About Federal Anti-Discrimination Laws," Tawny discusses the obligations that employers have under federal law to provide a non-discriminatory environment for employees, including who is covered under the statute and what it protects or prohibits. Listen to episode 5 now.
While navigating employer requirements can be complex, Verrill Dana's Labor & Employment Group offers a variety of resources and workshops.