Connecticut Enacts "Ban the Box" Legislation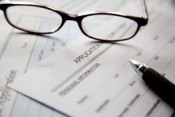 On June 1, 2016, Governor Dannel Malloy signed into law Public Act 16-83, entitled "An Act Concerning Fair Chance Employment," joining a national trend of legislation to "ban the box" in the hiring process. Effective January 1, 2017, Connecticut's new legislation modifies C.G.S. § 31-51i and prohibits virtually any employer—public or private—from inquiring about a prospective employee's arrests, criminal charges or convictions on an initial employment application. The statute provides two exceptions that allow an initial inquiry if (1) the employer is required to do so by an applicable state or federal law; or (2) a security or fidelity bond or an equivalent bond is required for the position for which the prospective employee is seeking employment.
The legislation does not provide a private right of action for prospective employees against a covered employer, but instead allows a complaint to be filed with the Labor Commissioner alleging an employer's violation.
The legislation also establishes a fair chance employment task force to study the employment opportunities available to individuals with criminal histories, among other issues, and to provide a report on its findings and recommendations to the relevant committees of the General Assembly.
Connecticut employers are encouraged to take note of the State's new ban the box legislation, and to ensure their employment applications are in compliance with the law's new requirements by January 1, 2017.