Dave and Busted? - Are You Cutting Hours to Avoid the ACA Employer Mandate?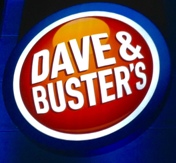 Since its passing in 2010 the clarion call of Obamacare opponents was that the employer mandate would incentivize employers to cut hours so as to reduce the number of "full time" employees for whom they would be required to provide health insurance. In 2015 (the first year of the employer mandate), one employer was accused of doing that, in a very public and vocal way. In a complaint filed in the Southern District of New York, Maria De Lourdes Parra Marin sued her employer, Dave & Buster's, Inc. when it cut 10-25 of her hours per week. According to the Complaint, Marin's employer proclaimed that compliance with the ACA would require it to cut hours to reduce the number of full time employees from 100 to 40 for the purpose of avoiding two million dollars in additional health insurance costs. Sure enough, Plaintiff alleges, after the employer mandate took effect, her hours were cut, she lost full time status, and her insurance was cancelled.
We have blogged about this case before; but if you have not been following this issue you might be thinking, "what's the problem with cutting payroll to save money? Don't businesses do that every day?" But, here's the thing, under ERISA's anti-retaliation provision, it is unlawful for an employer to take action against an employee who participates in an ERISA plan for the purpose of "interfering with the attainment of any right to which such participant may become entitled under the plan." Ordinarily, this provision would be used to protect people who might be terminated to prevent them from filing a claim against the plan, or people who might be punished for collecting benefits under the plan. But this case is different. Here, the accusation is that the employee's hours were cut in order to prevent her from attaining additional benefits under the plan as mandated by the ACA. Unfortunately for the employer, the employee alleges that she also lost her current benefits when her hours were cut AND her managers were very clear that the cuts were motivated by the ACA. Based on these allegations, the Court recently denied Defendant's motion to dismiss, and the case will continue.
As my old boss, Johnny Mac used to say, "no matter how thin you slice the baloney, there is always two sides." Complaints are just that, and we do not know the employer's side; however, this case stands as a chilling signal to employers who loudly proclaimed they would cut hours in order to avoid the mandates of the ACA. Stay tuned.