EEO-1 Deadline Extension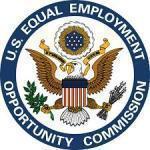 While normally EEO-1 reports have a filing deadline of September 30 (yes that was yesterday), this year the EEOC Joint Reporting Committee extended the EEO-1 Deadline to October 30, 2015. Accordingly, while this extension is helpful to many employers, we suggest employers review the 2015 EEO-1 changes and get their reports filed as soon as possible. Changes this year include:
- Companies are now able to obtain and reset their passwords.
- Company locations with the same address and same NAICS Code must consolidate those locations into one record.
- The requirement to provide the Employer Identification Number (EIN) for each establishment location will be more carefully monitored.
If you have any questions regarding the EEO-1 Report, please contact a member of Verrill Dana's Labor & Employment team to discuss.