EEOC Builds Off of "Rosebud" Momentum Seeking Extensive Pay Data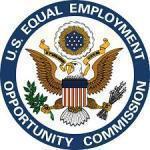 Today the EEOC announced proposed changes to the EEO-1 form that will affect federal contractors and all employers who employ over 100 individuals. The proposal (available here) would require employers to provide wage data for employees falling into 10 job categories with the requirement that employers identify gender, race, hours worked, and wages earned. The wage categories proposed provide:
$19,239 and under
$19,240 - $24,439
$24,440 - $30,679
$30,680 – $38,999
$39,000 - $49,919
$49,920 - $62,919
$62,920 - $80,079
$80,080 - $101,919
$101,920 - $128,959
$128,960 - $163,799
$163,800 - $207,999
$208,000 and over
The wages are based off of W-2 data, but no further information will be included in the updated forms to further explain the data to the EEOC. The proposal notes that:
The EEOC and OFCCP plan to develop a software tool that will allow their investigators to conduct an initial analysis by looking at W-2 pay distribution within a single firm or establishment, and by comparing the firm's or establishment's data to aggregate industry or metropolitan-area data. This application would highlight statistics of interest.
(Proposed Revision.) While the EEOC's 2013 – 2016 Strategic Enforcement Plan includes as a priority "Enforcing Equal Pay Laws" by targeting "compensation systems and practices that discriminate based on gender," the current proposal goes a step beyond the Strategic Enforcement Plan now seeking data based on not only gender, but race as well. This comes less than a year after the EEOC successfully withstood a motion to dismiss in the Northern District of Illinois (EEOC v. Rosebud Restaurants, Inc.) in which the EEOC was permitted to proceed despite having failed to set forth an aggrieved individual in a race bias lawsuit.
If you have questions as to how the proposed EEO-1 form could affect your current data collection or reporting, please contact a member of Verrill Dana's Labor & Employment Practice Group to further discuss.