EEOC to 11th Circuit: Title VII Prohibits Sexual Orientation Discrimination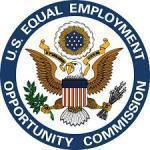 Well, this just got interesting. Tracking a position it took last summer in an agency decision involving a federal employee, the EEOC recently filed an amicus brief with the 11th Circuit Court of Appeals arguing that Title VII prohibits discrimination based on sexual orientation.
In its brief, the Commission argues that:
Sexual orientation discrimination necessarily involves sex stereotyping because it results in the adverse treatment of individuals whose "orientation does not conform to heterosexually defined gender norms";
Bias based on sexual orientation also constitutes gender-based associational discrimination that independently violates Title VII;
Because Title VII generally prohibits "sex-based considerations" in the workplace, bias based on sexual orientation "necessarily requires such impermissible consideration of a person's sex"; and
Even though the statute is silent about sexual orientation discrimination that does not preclude the court from concluding that it applies and prohibits it.
More details to follow as this one develops. The Commission is also filing a similar brief in another case before the 11th Circuit, Evans v. Georgia Regional Hospital.