EEOC's Five Core Principles for Preventing and Addressing Harassment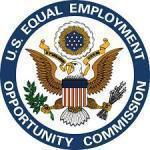 Last week the EEOC released proposed Enforcement Guidance on Unlawful Harassment with a Press Release noting that the proposed Guidance is available for input until February 9, 2017. Information on how to provide feedback on the Guidance is available here. Whether one chooses to provide feedback or not, however, the proposed Guidance and related documents are filled with helpful information.
The Press Release notes that between fiscal years 2012 and 2015, the "percentage of private sector charges that included allegations of harassment increased" annually to over 30% of all charges filled with the EEOC. In fiscal year 2015 alone, the EEOC received 27,893 private sector charges that included allegations of harassment while federal employees filed 6,741 complaints.
The proposed Guidance itself sets forth "five core principles that have generally proven effective in preventing and addressing harassment" including:
Committed and engaged leadership;
Consistent and demonstrated accountability;
Strong and comprehensive harassment policies;
Trusted and accessible complaint procedures; and
Regular, interactive training tailored to the audience and the organization.
The start of a new year is always a good time to do a thorough review of your current policies and practices—are these five principles keystones of your current harassment policy? If not, give a member of Verrill Dana's Labor and Employment team a call to discuss best practices in creating and instituting effective anti-harassment practices.