Employer Successfully Parses the Haze in the Land of Enchantment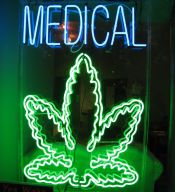 Recently, New Mexico employer Presbyterian Healthcare Services successfully defended a claim of disability discrimination after terminating a Physician's Assistant who tested positive for medical marijuana. The case, Smith v. Presbyterian Healthcare Services, involved a Physician Assistant, Donna Smith, who through a staffing agency, Advantage Locum, applied for and was hired for a position on February 17, 2014. After obtaining the results of a drug test, however, Presbyterian Healthcare Services discovered that Ms. Smith had tested positive for marijuana. Ms. Smith responded that her use of marijuana was pursuant to New Mexico'a Lynn and Erin Compassionate Use Act, 26-28-1 NMSA, and was to assist with her Post-Traumatic Stress Disorder. Presbyterian, however, terminated her employment on February 21, 2014.
As a result, in June 2014, Ms. Smith filed suit in state court alleging that she was discriminatorily terminated and Presbyterian had improperly failed to accommodate her serious medical condition in violation of New Mexico's Human Rights Act. After discovery, Presbyterian filed a Motion for Summary Judgment arguing that it is a federal contractor which accepts Medicare/Medicaid reimbursements and thus must comply with the Federal Drug-Free Workplace Act of 1988. Accordingly, in order to receive these government contracts (for Medicare/Medicaid reimbursement), the Company had to provide a drug-free workplace--and thus the Company's termination of Ms. Smith was not discriminatory. The Court agreed, granting summary judgment in the Company's favor.
While this ruling provides some clarity as to how New Mexico state courts will treat employer's drug testing policies with respect to the policy's interaction with the Compassionate Use Act (at least insofar as there is an employer who is receiving money through a federal contract), there remains currently pending litigation, Stanley v. County of Bernadillo, which was recently (August 3, 2015) remanded from federal court to New Mexico state court. The case involves a corrections officer at the county jail who tested positive for marijuana after a random drug test. Mr. Stanley alleged that despite his use of medical marijuana, the county terminated him and then in negotiations for settlement of the matter, made Mr. Stanley's continued employment contingent on future negative tests. Mr. Stanley filed suit alleging that his termination and conditioned re-employment was a violation of the ADA and the New Mexico Human Rights' Act, as his employer should have accommodated his serious medical condition--Post-Traumatic Stress Disorder. Mr. Stanley has since withdrawn his claim under the ADA, and accordingly only his claim under the New Mexico Human Rights' Act remains.
Because of differences in terminology and protections afforded to employees pursuant to the multitude of state statutes that have legalized marijuana for medicinal purposes, it is unclear how much weight courts outside of New Mexico will afford this ruling. As always, Verrill Dana's Labor & Employment team is available to discuss the difficult issues that accompany state marijuana laws and how they affect both the employment relationship and how you implement your drug-testing policies.