Hospital Shows Undue Hardship in Permitting Employee who Refused Influenza Vaccination to Maintain Patient-Care Position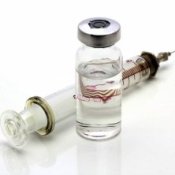 Earlier this month, a District of Massachusetts court issued an opinion which held in part that that a hospital's refusal to permit an employee to maintain a patient-care position after refusing an influenza vaccination on account of religious beliefs was proper. The plaintiff in the matter was an administrative associate in the emergency department and was typically one of the first people to interact with patients and family members handling intake, registration, and affixing patient identification bracelets—thus requiring her to touch and be in close proximity to patients. The hospital notified employees that employees working in patient-care areas needed to be vaccinated for influenza. The plaintiff refused the vaccine, alleging that her "religion had a moratorium on all vaccinations."
While the hospital did question whether the plaintiff had a sincerely held religious belief, the court did not focus on this argument and instead found that the hospital had attempted to reasonably accommodate the plaintiff by providing her with the opportunity to move to a non-patient-care position and that allowing her to maintain her position without the influenza vaccination would have been an undue hardship.
Specifically, the hospital argued that it "would have been an undue hardship because it would have increased the risk of transmitting influenza to [the Hospital's] already vulnerable patient population." The court agreed finding:
Health care employees are at high risk for influenza exposure and can be [the] source of the fatal disease because of their job. Numerous medical organizations support mandatory influenza vaccination for health care workers. The medical evidence in this record demonstrates that the single most effective way to prevent the transmission of influenza is vaccination. In the same vein, the Department requires all licensed state hospitals to provide the influenza vaccine to their employees at no cost and to report their compliance.
(citations omitted). The Court noted that with the exception of medical issues, the hospital had sought as close as possible to total compliance in requiring all persons with access to or who work in patient-care areas to be vaccinated. Because the plaintiff worked in a patient care area, worked closely with patients, and regularly sat near or touched patients as she completed their admissions "[h]ad the Hospital permitted her to forgo the vaccine but keep her patient-care job, the Hospital could have put the health of vulnerable patients at risk."
We regularly talk with clients about undue hardships and vaccination requirements from both a religious discrimination and disability discrimination standpoint. Should you find yourself currently faced with issues concerning employee's refusal of vaccinations contact a member of Verrill Dana's Labor & Employment Practice Group to further discuss.