Is an Applicant's Past Drug Addiction and Current Use of "Chocolate Chip Cookies," "Fizzies," and "Wafer" a Disability?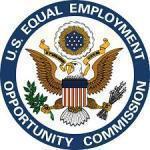 You, like I, may not have been up-to-date on Methadone's street names—but now you are. After that brief (but important) education, we turn to why this information is relevant to your workforce and human resources practice.
Earlier this month, the EEOC filed a Complaint against a Maryland-based company alleging disability discrimination as a result of the company's failure to hire a recovering drug addict who was currently using methadone. The Plaintiff's Complaint alleges: "Cox's [sic] has a record of a disability based upon her 19-year drug addition," and as a result "Defendant regarded Cox as having a disability based on her methadone use." (Complaint, ¶13g,h.)
Ms. Cox was seeking employment as a production laborer at McCormick & Company, Inc. After completing an application for the position, and being interviewed by the Site Manager, Ms. Cox was invited to proceed to the next step—a drug test. The Site Manager handed Ms. Cox a cup for a urine test, but while on her way to take the test, Ms. Cox disclosed that she was in a methadone treatment program. The Site Manager allegedly took back the testing materials and stated: "I'm sure we don't hire people on methadone, but I will contact my supervisor." After multiple attempts by Ms. Cox to determine the status of her application, Ms. Cooper confirmed that Ms. Cox could not be hired because of her use of methadone.
While the ADAAA has expanded the definition of "disability" the statute has historically held that current illegal drug use is not a disability. Methadone is a schedule II drug under the Controlled Substance Act which means that the drug is not illegal when used with a prescription, but it has a high potential for abuse despite currently having acceptable medical uses. Verrill Dana's Labor & Employment Practice Group will keep you updated as this case develops.