Is Hiring a Full-Time Interpreter a Reasonable Accommodation?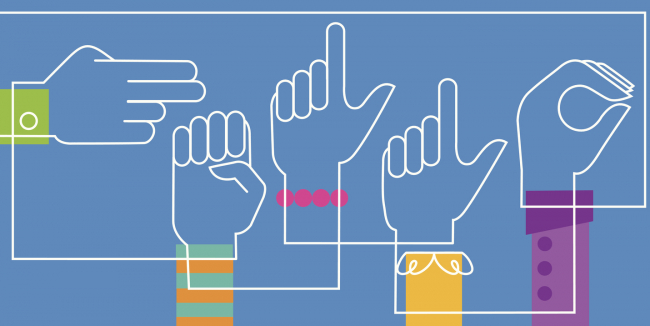 Maybe. The United States District Court for the District of Connecticut issued a ruling on Defendant's Motion for Summary Judgment in Cadoret v. Sikorsky Aircraft Corp. on February 9, 2018, holding there was a genuine issue of material fact as to whether hiring a full-time American Sign Language interpreter for an Electrical Installer was a reasonable accommodation under the Americans with Disabilities Act and Section 504 of the Rehabilitation Act of 1973.
Plaintiff is a deaf individual who's "primary and preferred language is American Sign Language." He can read and write English at a fourth-to-sixth-grade level and can read via lip reading in "one-on-one" situations where it is a "well-lit and quiet setting[ ], but cannot rely upon lipreading in the noisy environment he encounters in his workplace when interacting with peers and the people he was supervising." Plaintiff sought an interpreter for daily "muster" meetings which lasted between ten minutes and half an hour as well as for "All Hands" meetings and trainings. Sikorsky offered a multitude of modifications including permitting meetings to occur one-on-one after the meeting, text-to-speech software, and written materials until finally providing VRI services. Plaintiff sued alleging that while he could perform the essential functions of his job he did not have equal access to the benefits and privileges of employment that were enjoyed by similarly situated-employees without disabilities.
The Court determined that there was a triable issue of fact with respect to whether Plaintiff "required an ASL interpreter to access meetings and trainings in the workplace in order to receive equal benefits and privileges of employment" and further that requiring the hiring of another full-time employee is not unreasonable as a matter of law.
This is not the first court to issue a ruling finding that hiring a full-time employee to interpret may be a reasonable accommodation. The Maryland District Court, in 2016, in Searls v. Johns Hopkins Hospital found that in a summary judgment context, the accommodation request for a full-time ALS interpreter was reasonable in order to establish a prima facie case of disability discrimination and that John Hopkins Hospital had failed to meet its burden of establishing that provision of the full-time ASL interpreter to a nurse was an undue hardship.
The ruling in Cadoret again emphasizes the high burden in proving that an accommodation is unreasonable or an undue burden. If your company is in the process of having a reasonable accommodation dialogue with an employee, make sure you exhaust analysis of all possible accommodations. For questions regarding the interactive dialogue under the ADA, contact a member of Verrill Dana's Labor and Employment Practice Group.