Is Honesty the Best Policy? EEOC Alleges Honesty Policy Violates ADA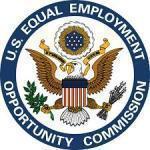 Our parents consistently told us honesty was the best policy. Being honest with the people you interact with, whether, socially, romantically, or professionally, often creates the healthiest relationships in the long run; the EEOC may, however, disagree with me.
The EEOC recently sued Aurora Health Care Inc. in the Eastern District of Wisconsin arguing in part that an "honesty policy" which barred employees and applicants from providing false or misleading information, served as an illegal qualification standard under the Americans with Disabilities Act. In its recent decision denying the employer's motion for summary judgment in the action, the court held the defendant had failed to show that the honesty policy was both job-related and consistent with business necessity as it was applied to workers with disabilities. The court noted that the question of whether honesty was an "essential function" of the hospice care coordinator position the plaintiff applied for was the key to resolving the claim.
While it's difficult for me to think of any position where honesty would not be an essential function of the position, it may just be that I have high standards. At this time, we recommend that employers maintain any "honesty policies" that are currently in place, but we will keep readers updated as this case progresses.