It's All Fun and Games Until Someone Files a Class Action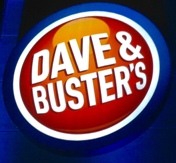 Last week a class action was filed against restaurant chain Dave & Buster's Inc. accusing the restaurant of decreasing employee hours to avoid providing health insurance under the Affordable Care Act. The action has been filed in the U.S. District Court for the Southern District of New York under Section 510 of the Employee Retirement Income Security Act. While academically discussed by many after the passage of the Affordable Care Act as a potential claim against employers who were decreasing hours to avoid the mandate, the lawsuit is the first to test the theory.
Section 510 provides, "[i]t shall be unlawful for any person to . . . discriminate against a participant or beneficiary . . . for the purpose of interfering with the attainment of any right to which such participant may become entitled under the provisions of an employee benefit plan." The lawsuit includes a proposed class of approximately 10,000 employees who were moved to part-time status in 2013, decreasing hours from 30 per week to approximately 17—thus eliminating their health insurance coverage and avoiding the ACA's employer mandate. We will keep readers abreast as this case develops.