Jury Finds "Food with Integrity" Terminated with Integrity Despite EEOC's Claims to the Contrary: Jury Verdict Returned in Chipotle's Favor after ADA Battle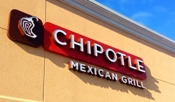 On Monday, Judge F. Dennis Saylor IV of the District of Massachusetts entered judgment in favor of Chipotle Mexican Grill, Inc., after a five-day trial concluded on August 7, with a jury finding in favor of Chipotle Mexican Grill on a disability discrimination claim brought by former employee Amanda Connell. Ms. Connell was fired from the Chipotle Franklin, Massachusetts restaurant after providing poor customer service. Ms. Connell, however, later filed a Complaint arguing that the restaurant fired her the day after management noticed her catheter for cystic fibrosis treatment, and thus, her termination was in violation of the ADA.
In March, the District Court denied Chipotle's Motion for Summary Judgment largely based on Chipotle's failure to preserve video evidence of Ms. Connell being rude to customers. As a result, the Court noted that for Plaintiff to succeed, she would have to show:
The video of her being rude to customers either did not exist or clearly did not show her being rude to a customer;
Management lied about the existence or contents of the video;
Management did so in order to create a pretext to terminate Ms. Connell; and
Management terminated Ms. Connell not because of the customer complaint, but because of management's knowledge about the existences of a recent medical treatment Connell had undergone as part of her cystic fibrosis treatment.
The jury verdict returned on Friday shows that Ms. Connell was unable to prove the following to a jury to support her claim, but further emphasizes the importance of preservation of all relevant evidence to support a termination that could turn litigious. The EEOC has already noted that they plan to appeal the jury verdict based on the Court's removal of a jury from the panel.