Mass SJC: Failure to Adequately Investigate Sexual Harassment has Consequences - Hundreds of Thousands of Them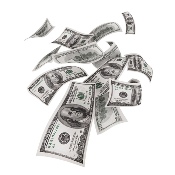 Talk about sending a message! Massachusetts' Supreme Judicial Court just reinstated a $540,000 jury verdict in favor of a finance manager at a Lexus dealer who alleged that her supervisor sexually harassed her and that the dealer then failed to sufficiently investigate her claims. (Slip opinion here.)
At trial, Emma Gyulakian alleged a litany of offenses conducted by her supervisor, Emmanuel Ferreira.1 The jury found for her on her sexually hostile or offensive work environment claim and awarded $40,000 in compensatory damages and a whopping $500,000 in punitives. Lexus of Watertown then filed a Motion for judgment notwithstanding the verdict (jnov) on the punitives award, which the trial court granted, concluding that an employer may not be vicariously liable for punitive damages under Massachusetts law based purely on the actions of its supervisory personnel, and that Gyulakian did not provide the jury with sufficient evidence of outrageous or egregious behavior by Lexus.
The SJC reversed, ruling that based on the evidence at trial, the jury could have found that, independent of Ferreira's conduct, Lexus failed to take adequate remedial measures after being put on notice of the sexually hostile or offensive work environment he created, and that this failure was outrageous or egregious.2
In its decision, the Court rejected the proposition "that a supervisor's creation of a sexually hostile or offensive work environment alone is sufficient to warrant the imposition of punitive damages on the employer." Instead, "[i]n determining whether to impose punitive damages against an employer based on its supervisory employee's creation of a sexually hostile or offensive work environment, the scope of our inquiry is independent of the direct actions of that employee, and considers whether the employer's response, once it is on notice of the offensive behavior, was sufficient to address the complained-of harassment." That, in turn, requires a two-step inquiry: whether the employer was on notice of the harassment and failed to take steps to investigate and remedy the situation; and, second, whether that failure was outrageous or egregious. Because there was sufficient evidence on which the jury could find that Gyulakian met her burden on both matters, the Superior Court committed reversible error in granting Lexus' motion for a jnov on the punitive damages award.
This case shows (yet again) the vital importance of thoroughly investigating harassment allegations. We do this for a living. Please contact a member of Verrill Dana's Labor & Employment Group for more information, or to discuss.
1 Among other things, Gyulakian had to adopt a "no touching rule" to fend off Ferreira.
2 Along with reinstating the jury's award of punitive damages, the SJC remanded the case to Superior Court for consideration of a motion for remittitur that the dealer also filed.