New Hampshire Decision Clarifies Accommodation Request Threshold and Reminds Employers of Importance of Manager Training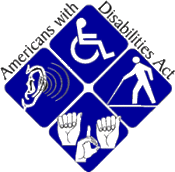 On December 29, 2014, the District of New Hampshire issued a decision denying Summary Judgment and allowing a claim under the ADA to proceed to a jury after the former employee's supervisor stated: "Your Asperger's got in the way of your ability to interact with your boss, and we are tired of it," while informing the former employee that his employment contract would not be renewed. Bellerose v. SAU 39, 13-cv-404.
The summary judgment record presented to the Court was filled with contradictory evidence, including medical documentation from the time in question that indicated the Plaintiff did not have Asperger's Disorder. Plaintiff, however, presented a recent medical evaluation diagnosing Asperger's Disorder. Viewing the facts in a light most favorable to Plaintiff, the Court accepted that the plaintiff was an individual with a disability within the meaning of the ADA. In determining that the ultimate termination and disability may be causally connected, the Court based it's decision off the principal's statement that the plaintiff's "Asperger's got in the way of [his] ability to interact with [his] boss." As a result, the Court allowed the ADA discrimination claim to proceed.
The Court did, however, refuse to allow the plaintiff's interactive process claim to proceed. The plaintiff argued that when he gave the Principal sheets of paper from the website Asperger-advice.com and indicated he suffered from Asperger's Disorder he was requesting a reasonable accommodation. The Court disagreed finding that the plaintiff did not ask for an accommodation during the meeting or at any other time during his employment and that the notification of the alleged disorder was insufficient.
This case emphasizes the importance of supervisor training and education so that your line supervisors understand appropriate (and inappropriate) ways to deal with and discuss the impact that a person's disabilities may be having on their job performance. If your company is currently navigating the difficult interactive accommodation process, or otherwise facing issues under the ADA, give a member of Verrill Dana's Labor & Employment Practice Group a call to discuss.