Podcast: The Legal Perspective of Creating a Respectful and Inclusive Workplace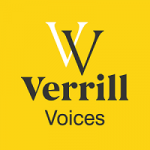 It's important to remind yourselves that human resource law is ever-changing and it takes acknowledging your organization's environment to be sure it is an inclusive and comfortable place for your employees. In this episode of Verrill Voices, employment and labor attorney Tawny Alvarez discusses how organizations with respectful and inclusive work environments are typically better able to attract and retain top talent and minimize litigation. How do we achieve this while also minimizing risk? Tune in to this podcast to hear Tawny discuss steps to take.
Listen to the full episode on Soundcloud.