Should Employers Recognize COVID-19 As A Work-Related Injury?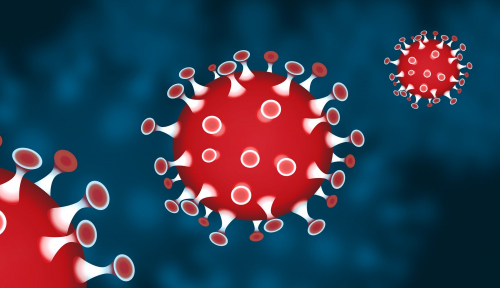 While we know that everyone is being bombarded with COVID-19 recommendations, advice, news and data, one area that appears to have been overlooked is the question of whether COVID-19 infection, if acquired at work and due to the work performed, might result in a workers' compensation injury. That specific question has not yet been litigated, but the best answer this writer can provide is "probably, yes".
Generally, in order for an injury or illness to be work-related, the condition must both "arise out of" and "in the course of" employment. Simply put, the condition must have its source in the employment and not in something else, and be due to the activities or tasks carried out in the employment or immediately attendant thereto. The easy example is that of a health care worker who contracts an illness at work due to caring for patients. In that case, the illness is more likely to be found to fall within the occupational illness provisions of the state workers' compensation act, if it meets the definition of illness under that provision of the law. Therefore, if an employee can credibly demonstrate that he or she contracted COVID-19 at work, and as long as the employee was performing functions related to his or her work during the time of exposure, it is likely that the illness will be found to be work-related under either the "injury or illness" provisions of the ordinary Act or the occupational disease provisions.
Over the years, there have been successful cases in various jurisdictions establishing a number of diseases found in the general population as work-related illnesses, when the factual evidence demonstrated that the exposure took place at work, due to work. Examples include a lab technician in North Carolina who tested positive for serum hepatitis after testing samples; corrections officers in Connecticut who tested positive for HIV exposure after treating prisoners with the disease in the infirmary; a dental hygienist in Massachusetts who contracted hepatitis C through her work with dental patients in the 1980's, before gloving and masking was the standard workplace protection in the dental practice; and the hospital nurse in Maine who tested positive for tuberculosis exposure after treating a patient with that disease for several weeks. Additionally, Maine has routinely found mold exposure illnesses, as well as "sick building syndrome" to be work-related injuries. The employee needs to only come forward with evidence suggesting a connection to the work to meet his or her burden of proof, shifting the burden to the employer to disprove the work connection, no easy feat.
Another common issue that may arise in these situations is the employee who is traveling for work and comes into contact with a person infected with the COVID-19 virus. While in most cases, that is likely to result in an accepted work-related injury claim, if the employee suffered the exposure while on a "personal errand," such as a trip to Dollywood while on business in Tennessee, the illness may not be deemed work-related.
A prudent employer, therefore, should plan to communicate their commitment to the health and safety of their employees, while at the same time encouraging any employee who suspects that he or she may have contracted COVID-19 through a work exposure to report the illness so that his or her rights under the workers' compensation system may be fully protected. Be mindful that each case is fact specific, so if in doubt, please contact your legal team to determine the best way to handle the situation.
If you have any questions or concerns regarding the information set out above and how COVID-19 might impact your organization from a HR perspective, please contact Elizabeth Connellan Smith or another member of Verrill's Employment & Labor Group.