Teamsters: Keep MillerCoors Brewery Open!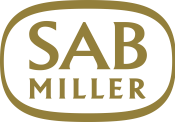 Interesting intersection between the worlds of beer and labor law as Teamsters General President James P. Hoffa sent a letter to executives at SABMiller, Molson Coors and MillerCoors, urging them not to close the MillerCoors brewery in Eden, North Carolina.
You can read the letter here, however, Hoffa essentially called MillerCoors out on its economic justifications for closing the brewery and claimed that the real reasons for doing so were to cut capacity and raise prices in the U.S. and "to avoid regulatory scrutiny during the federal government's antitrust review of the Anheuser-Busch InBev (ABI) and SABMiller (SAB) merger, and the related sale of SAB's stake in the MillerCoors joint venture to Molson Coors."
No response from the brewers to Hoffa's letter as of yet. And no truth to the rumor that this post was an excuse to spend 8:51 of my life watching this on YouTube.