The Meaning of "Rosebud" Isn't Just a Citizen Kane Issue Anymore: EEOC Suit Without An Aggrieved Individual Survives Motion to Dismiss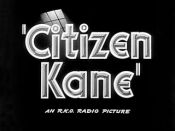 On Tuesday, the U.S. District Court for the Northern District of Illinois ruled that the EEOC does not have to identify any specifically aggrieved individual to pursue a race bias lawsuit under Title VII of the Civil Rights Act. The case, EEOC v. Rosebud Restaurants, Inc., alleges that Rosebud's owner, Alex Dana, has "expressed a preference not to hire black applicants," and because of this preference Rosebud's affiliated restaurants have had few black employees. Rosebud filed a Motion to Dismiss the Complaint but the Court ruled on Tuesday that Section 706 of Title VII authorizes the EEOC to sue in its own name without naming an aggrieved individual.
Rosebud argued that while Section 707(a) of Title VII allows the EEOC to sue an employer alleging a "pattern or practice" of discrimination, Section 706, which the EEOC brought the action under, does not provide the same rights and the EEOC must name a specified individual who has been aggrieved by the alleged bias. The court, however disagreed finding that under Section 706 the EEOC's actions are not limited to matters "brought on behalf of individuals," but instead Section 706 provides authority to the EEOC to "prevent 'any person from engaging in any unlawful employment practice' prohibited by Title VII." In support of the decision, Judge Wood cited the Supreme Court's 1980 decision in General Telephone Co. of the Northwest, Inc. v. EEOC, which noted that the EEOC is not "a proxy for the victims of discrimination" but also an organization with the purpose to "vindicate the public interest in preventing employment discrimination."
How this case plays out may not be as compelling as an Orson Welles movie, but we will certainly keep readers posted should the EEOC continue to implement this practice without bringing "pattern or practice" claims.