2016: The Year in Review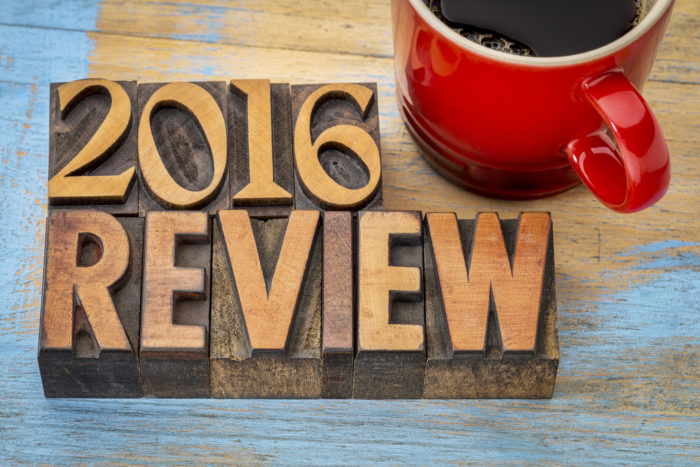 In case you missed it, here are some notable items from 2016 concerning sweepstakes, contests, and related promotional matters:
Influencers, Native Advertising, and Endorsements
2016 kicked off with reaction to the FTC's new Native Advertising Rules which seek more transparency in sponsored stories/advertising.
In March, in its first enforcement action, the FTC cracked down on Lord & Taylor for paying "influencers" to attract social media attention to its Paisley Asymmetrical Dress. The FTC issued a number of directives, including making the influencers aware of their participation, and making disclosure of the relationship unavoidable.
In May, the National Advertising Division (NAD), a self-regulatory industry, issued a decision concerning native advertising appearing in People.com under the "Stuff We Love" section. The NAD determined that disclosure of the sponsorship must be made before you get to the stuff page.
In July, the FTC charged Warner Bros. with making inadequate disclosures in videos of influencers playing a new video game. The FTC didn't like that the sponsorship disclosure was in a collapsed box below the video and needed to be in a place where consumers will find it.
In October, in an effort to comply with the FTC Rule, YouTube introduced a new feature allowing visible text on a video for the first few seconds with the label stating "Includes paid promotion"
The take: Consumers and the FTC don't particularly like "influencers" or hidden ads, so be conspicuous.
Online Reviews
In related news, 2016 also saw interest in online reviews.
In September, the Ninth Circuit held that Yelp! was immunized under the Communications Decency Act for its 5-star rating system which users utilized to post negative reviews.
In October, Amazon announced that it was prohibiting incentivized reviews except through its Amazon Vine program.
In December, the NY Attorney General settled claims involving paid reviews. MedRite, an emergency service facility, paid internet advertising companies and freelance writers to post positive reviews on sites such as Yelp!. Carmel Limousine provided customers with a discount on their next ride when they provided a "Perfect" or "Good" rating on their site. Neither conduct was o.k. with the FTC.
In November, in a corollary to the protection websites have for third-party online content, the US Copyright Office announced changes to the registration under the Digital Millennium Copyright Act safe harbor, including requiring only online registrations and mandatory re-registration by December 31, 2017.
The take: Don't mess with online reviews.
Sweepstakes, Prizes and Free Offers
In February, an Illinois court held that virtual currency, with no monetary value, obtained during online game play is not a "prize," so making in-app purchases to get these things does not turn the game into an illegal lottery.
In March, the FTC announced its Annual Summary of Consumer Complaints – with Prizes, Sweepstakes and Lotteries coming in at number 5.
In June, the FTC provided guidelines on Complying with the Telemarketing Sales Rules. In a prize promotion, a seller or telemarketer must disclose: (i) the odds of winning, (ii) that no purchase is necessary, (iii) how to enter without a purchase, and (v) any material costs or conditions to receive the prize.
In August, Pinterest posted new promotion guidelines which, among other things, allow requiring a pin to enter.
In August, the Children's Advertising Review Unit (CARU) recommended changes to Chuck E. Cheese's "Golden Ticket" sweepstakes television and online ad disclosures. CARU determined that the tv ad needed an audio disclosure of the free method of entry along with the video super. CARU also determined that the website failed to include a clear and conspicuous disclose of the free method of entry in the same format as the invitation language.
In September, the FTC said that giving away "free" samples without clearly disclosing that the consumer will be tied into a membership program were not really "free" and clear qualifying disclosures were necessary.
In September, the US Department of Justice commenced a number of civil and criminal actions targeted against direct mail operators for sending fraudulent prize notifications.
In October, the FCC acted to revoke a radio station's license claiming that a contest it had run involved inherently dangerous activity. The radio station held a "Hold Your Wee for a Wii" Contest where contestants had to drink 8 ounce glasses of water every 15 minutes and the last one to urinate won. Tragically, a contestant died of water intoxication, the station was also sued.
In December, a proposed settlement was reached concerning the lawsuit involving entries into the NYC marathon being illegal lotteries – based on the claim that potential entrants had to pay processing fees to be considered for entry. We reported on this lawsuit when it was filed in January. According to the proposed settlement, the plaintiffs would receive a credit toward future entry fees, the NY Road Runners would donate $100,000 to NYC parks and pay up to $650,000 of the plaintiff's legal fees.
The take: The government, agencies, and private citizens still pay a close watch over your compliance with sweepstakes and contests laws.
Charitable Solicitation
In April, the FTC along with the attorneys general from all 50 states and DC settled an action against four charities and their officers alleging a massive scam involving solicitation of donations for help with cancer, raising more than $187 million from donors between 2008 and 2012.
The charities had engaging names such as Cancer Fund of America, Cancer Support Services and the Children's Cancer Fund of America. While some money went to charitable causes, much of the donations were used for the enjoyment of the individual defendants and their families.
The take: Cause marketing is increasing popular and effective, but you have to know your charity.
A last bit of advertising news. In April, (to the horror of dentists everywhere) a number of significant confectionery companies (including Ferrara, Ghirardelli, Jelly Belly) announced that they will opt-in to the voluntary Children's Confection Advertising Initiative, and stop directly advertising their candies to kids under the age of 12.
Have a very happy and health new year!