Court Says Too Bad to Bad Online Reviews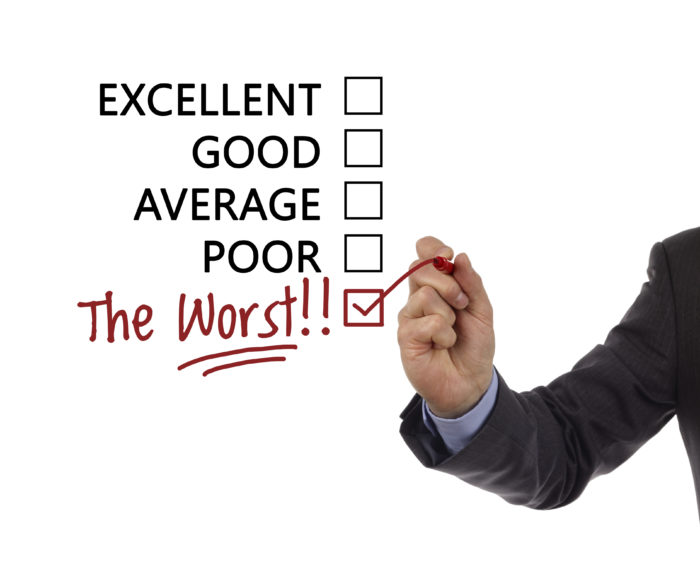 Yesterday, the Ninth Circuit Court of Appeal dismissed a lawsuit against Yelp! by a disgruntled business that received a one-star rating from a customer, upholding the protection provided to online providers under the Communications Decency Act (CDA).
Douglas Kimzey, the owner of a locksmith business, received a review from "Sarah K" in 2011 stating, in part, "THIS WAS BY FAR THE WORST EXPERIENCE I HAVE EVER ENCOUNTERED WITH A LOCKSMITH. DO NOT GO THROUGH THIS COMPANY." (All caps in original). And she gave the company a one-star rating. One-year later, the company posted a comment under Sarah K's review, stating "Yelp has posted a fraudulent review on our business" and posted a link to essentially the same "review posted about a fraud operation" of a similarly named company. Game on! Sarah K then posted an updated review confirming that she dealt with, and meant to review, Mr. Kimzey's company and had "the receipt to prove it."
Section 230 of the CDA provides a safe harbor for providers of interactive online services against liability from content created by third parties. Easy enough. But Douglas Kimzey, the owner of a locksmith business, tried to get around this immunization by alleging that the 5-star review system created by Yelp! transformed its users' reviews into its own content. To this, the Ninth Circuit said "We decline to open the door to such artful skirting of the CDA's safe harbor provision."
Who is protected by the CDA?
The CDA can protect interactive Internet service providers, social networking sites, websites, bloggers, electronic bulletin board providers, and even employers who provide email services to its employees.
What is protected by the CDA?
Publication of third-party content, provided the publisher is not involved in the "creation or development" of the content.
Some specific situations when courts have held immunity applies:
Providing neutral tools to create content. Star-ratings (see Yelp! decision), platforms for user profiles, chatrooms.
Hosting or re-posting third-party content. Message boards, reviews, blogs, etc., even if the publication pays for the third-party content.
Providing traditional editorial functions. Spelling, grammar and length checks are o.k. Substantially altering the content is not ok.
Screening and removing content. Even if the publisher has means in place to screen postings and remove potential offense content, it will generally retain immunity even when fraudulent, defamatory, and untruthful postings remain.
Some specific situations when courts have held immunity does not apply:
Significant changes to third-party content. Significant edits beyond a traditional editorial role are not o.k., such as mixing the publisher's opinions with the third-party's.
Encouraging defamatory or illegal content. Actively encouraging defamatory comments or illegal activity (such as posting protected private information or providing a questionnaire designed to elicit defamatory/illegal content).
Allowing intellectual property infringement. The CDA does not provide a safe harbor for providers who allow third-parties to post infringing material (such as another's copyrighted work, trademarks, or patents). However, the Digital Millennium Copyright Act (DMCA) may provide a safe harbor as long as the provider complies with the DMCA's "notice and takedown" requirements.