Guidance From Commercial Co-Venture Caselaw: A Unicorn of a Topic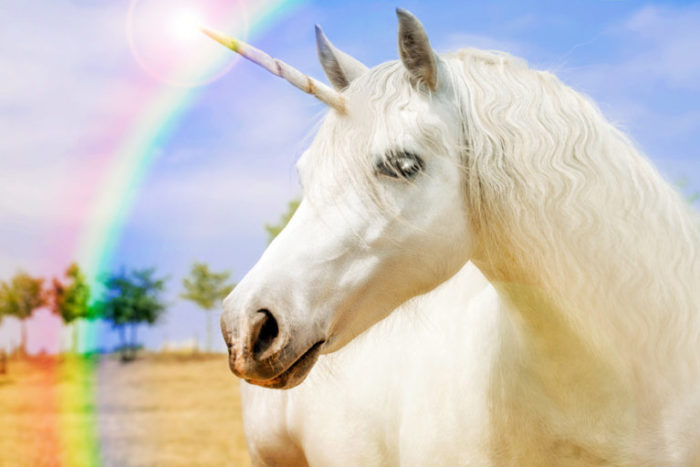 There are not many court decisions concerning commercial co-ventures. In fact, there are perhaps five. This is far less than the number of decisions involving unicorns (seriously). Nevertheless, these few court decisions provide some guidance on how a court may look at claims involving alleged violation of commercial co-venture laws. Let's take a look:
Attorney General v. Bach, 81 Mass. App. Ct. 1126 (2012): Company sold tickets to a "show house" with proceeds to go to charity. No contract with charity. No registration (note: MA). Show not a big hit. Company went under. Unknown if donation actually made. Two years later, MA attorney general brought action against the owner personally. Court found owner violated CCV laws. Permanent injunction issued precluding owner from failing to comply with the act.
Takeaways:
Just because a promotion ended, you're not necessarily in the clear. Here, A.G. brought action two years later.
Individuals may be liable for corporation's violations.
Tungate v. MacLain-Stevens Studios, 714 A.2d 92 (Supr. Jud. Ct. Me. 1998). Company takes/sells student photos to families for schools. Schools receive 20% commission on photos sold. This commission is passed along to families purchasing photos. Families sue arguing photo company violated ME charitable solicitation laws and commercial co-venture laws by failing to disclose itself as a commercial co-venturer. Court held that charitable solicitation laws and commercial co-venture laws were not violated because families were not told that a charity (here, the school) was receiving any benefit.
Takeaways:
Since CCV laws are meant to protect the public, failing to mention a charitable component at all may not be actionable (and may not really help drive sales).
ME ccv laws were broadly drafted, stating that it's a commercial co-venture anytime a company advertising in conjunction with a charity (not just requiring a purchase).
ME subsequently repealed its CCV laws.
People v. United Funding, Inc., 484 N.Y.S.2d 245 (3d Dep't 1984). Company would make phone solicitations to consumers asking them to buy tickets to the circus or to ice shows with a portion of the tickets going to handicapped children and a percentage of sales going to charity. Court held that the company failed to provide the required disclosures in phone solicitation. Court also rejected the company's argument that its sales pitch was protected speech under the 1st Amendment because the Company "had no constitutionally protected right to free speech when the effect of its words was to mislead the public."
Takeaway: The free speech argument is a hard sell when trying to make a hard sell.
Bobby & Ray Williams Ptr. v. The Shreveport La. Hayride Co., 873 So.2d 739 (La. App. 2004). Company ran the "Louisiana Hayride Show" and sold tickets advertising that an unspecified portion of the revenue would be donated to a charity. Court determined that the failure to disclose the per unit amount violated the CCV laws, but the plaintiff had no claim under the state unfair trade practices act which only provides a private right of action when the plaintiff has sustained an ascertainable loss of money or property. Here, the plaintiff was not a ticket purchaser but a company that claimed the right to the Hayride trademark.
Takeaways:
CCV law violations often can be enforced through unfair trade practice laws, but a plaintiff must meet the criteria under these laws to bring an action.
Often unfair trade practice laws provide greater rights to a state attorney general to bring an action for penalties or injunctive relief.
The specific advertising message here is the typical type to avoid: "This show is produced as a benefit to the FAME Foundation for the preservation and restoration of Shreveport's Music History."
Three Blind Mice Designs v. Cyrk, Inc., 892 F.Supp. 303 (D. Mass. 1995). Plaintiff made t-shirts with caricatures of sports referees in the form of the three blind mice. Defendant allegedly sold similar shirts. While this is really a trademark case, it was interesting what the court had to say about the defendant's argument that the plaintiff's owner, Stewart, acted in bad faith by failing to comply with CCV laws. Specifically, Steward would often give the proceeds of the sale of these t-shirts to various charities without any contractual relationship and without registering as a commercial co-venturer:
Here, the Court finds no bad faith, either in plaintiff's use of the registration symbol, or in its failure to register as a charitable co-venturer. Stewart is a spontaneous, warm-hearted person who literally gave the t-shirts off his rack at innumerable charitable events. While he should pay as much attention to the details of running a business—like accounting, regulations governing charities, trademark law and the like—as he does to the details of refereeing a game, his transgressions did not arise out of any intent to deceive. There is therefore no bar to injunctive relief.
Takeaway: Sometimes doing good is better than doing well.
In some ways, the caselaw confirms much of what we already know and preach. And the fact that it's harder to find than a unicorn should provide some comfort.