How Can They Do That? A Question Many Commercial Co-Venturers Love to Ask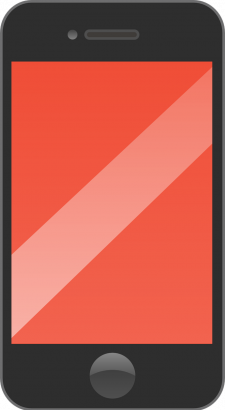 Advertising lawyers when giving advice to clients on promotional programs and advertising disclosures are always asked by their clients, why must we do it that way when XYZ company isn't? The answer is usually somewhere between I don't know why XYZ company is doing it that way and XYZ company is doing it wrong. The task is even more difficult when dealing with commercial co-ventures, since the regulations seem to slip the mind of many a brand.
I recently came across an ad for the new Apple® iPhone 8 (PRODUCT) RED™ which lists on the Apple website for $799 for the 64gb version and $949 for the 256 gb version (for those of you who would like to film a remake of The Ten Commandments). The Apple website states under a picture of the phone as follows:
"iPhone 8 and iPhone 8 Plus (PRODUCT)RED Special Edition are now available. Every purchase contributes directly to the Global Fund to fight AIDS."
When you scroll down to the bottom of the page, it says "A portion of the proceeds from every (PRODUCT)RED purchase will go the Global Fund to fight AIDS in Africa."
Reading these ads my REDar went up. They didn't tell me how much of the purchase price goes to charity. Was I missing something? I tried to do a thorough search of the Apple website (and the Internet in general) to find out the per-unit donation, but no luck. To help confirm my unscientific results, recent articles about the new phone promotion state that Apple has not disclosed any per-unit donation.
Some caveats. Apple has previously announced that in 2017 it gave over $30 million for the Global Fund, which is a laudable feat. The new promotion may or may not be a true commercial co-venture. I'm not aware of Apple's position. Apple may rightly believe that its disclosures are adequate. And finally, I have no gripe with Apple, its policies, its donations or its business. Within my family, we probably own about 1,754gb of Apple products which we like very much. I just don't know (see above).
What I do know is that a commercial co-venture is generally a charitable sales campaign where it is advertised that a portion of the sales will be donated to charity. I also know that at least 6 states require the contract between the charity and commercial co-venturer to state the per-unit amount (either in dollars or a percentage) going to charity. And that at least 10 states require this same per-unit amount to be disclosed in ads. In addition, final accounting forms in a number of states require disclosure of the total amount of sales and total donation.
It's understandable that a company may not be too keen on disclosing the per-unit amount of the donation or its total sales. Competitors would love to know just how successful new product sales have been. A company may also want to shy away from disclosing a per-unit donation when it doesn't sound so enticing to a customer – especially for big ticket items. On the other hand, statements like, "a portion of the proceeds", "all net proceeds," or "a portion of the purchase price" really don't tell consumers much of anything meaningful.
When running a commercial co-venture, it is recommended to disclose the per-unit amount going to charity. But here are a few recommendations when faced with disclosure issues your company may like to avoid:
Make a Flat Donation. Flat donations are not commercial co-ventures. While you can't advertise that a portion of the purchase price goes to charity or that a customer's purchase helps the charity, a company can boast that it donated a ton of money to a charity or a cause, which doesn't sound too shabby.
Set a Maximum Donation. While a maximum donation may not allow you to avoid a per-unit disclosure in ads, it may help avoid disclosing the total amount of sales after the maximum has been reached. The maximum donation, however, should be disclosed in ads.
Possibly Void States Where a Per-Unit Disclosure is Required. Not every state requires disclosure of a per-unit amount. This may not be an ideal marketing plan, but it could help avoid per-unit disclosures. However, it's worth noting that the Better Business Bureau Wise Giving Alliance's Standards for Charity Accountability, Standard # 19, recommends that the per-unit amount be disclosed in ads, as does the NY Attorney General's Five Best Practices for Transparent Cause Marketing.
Unfortunately, there may not be a simple way to avoid per-unit disclosure in a charitable sales campaign, and if anyone can tell me how, I'll give them a (lower case) apple.
Apple® and iPhone® are registered trademarks of Apple Inc. iPhone (PRODUCT) RED is a trademark of Apple Inc.