Show Me the Money - When Taxes Can Turn Your Dream Home Into a Nightmare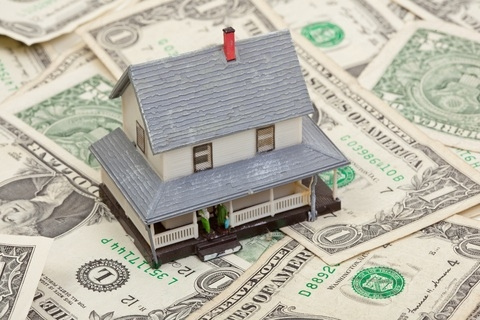 It's that time of year again, the 20th annual HGTV Dream Home 2016 Sweepstakes began December 29th. As the sponsor of this promotion has recognized, winning a mansion could put you in the dog house when you are socked with a hefty tax bill. I've written about this issue of the tax consequences of giving away expensive prizes in an article published in the Connecticut Post.
To avoid cooking Ramen noodles and mac and cheese on your brand-new Thermador® 36 inch Professional Series Pro Harmony standard depth dual fuel range (i.e., "oven"), you have the option of taking $900,000 instead so that your dream home doesn't become a financial nightmare. (You'll still have to pay taxes on the winnings, but now at least you'll have the green instead of the dream.) According to that font of potentially accurate information, Wikipedia, most winners sell their dream homes. A "Where Are They Now" article about winners from 2004 through 2013 reported that all of these winners (except the one who took the cash) promptly sold their dream homes for tax reasons, including the ongoing steep property taxes on such highly-priced homes.
I'm going to go out on a limb here to assume that most people who enter a sweepstakes to win a multi-million home, don't already own a multi-million dollar home (even though, according to its demographics, HGTV viewers are typically upscale), because who really needs two multi-million dollar homes. No doubt, the advertising punch of an extravagant prize is effective – the Dream House Sweeps reportedly gets close to 100 million entries – especially when tied to your product and audience. But sponsors need to ensure that this punch isn't a knock-out blow to the winner. And, therefore, offering a cash alternative (or providing some cash as part of a prize package), like HGTV does, is a dreamy idea.