The Year in Lawsuits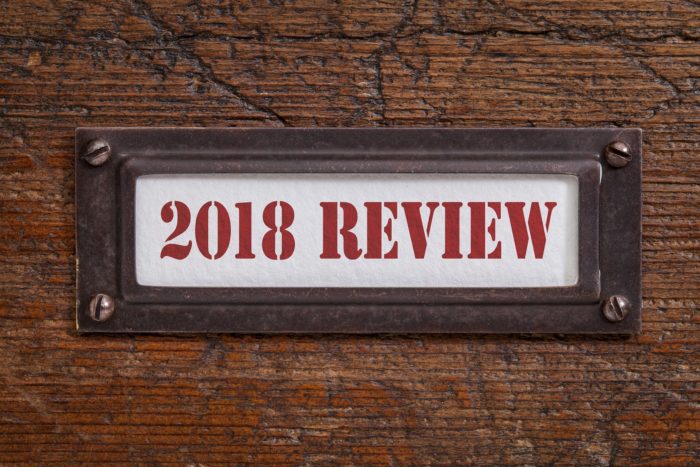 2018 brought us the type of lawsuits you would expect in the world of sweepstakes, contests and giveaways. From "The Annoyance Lawyer" to Bobbleheads to "You're Probably Never Going to Be A Winner." The most depressing thing is the lawsuits themselves, often filled with either corrupt sponsors or litigious plaintiffs. But if you read far enough, you might just learn a few takeaways to help you or your client stay out of court (or find some arguments to get the case dismissed). Enjoy.
Being Taken for a Ride
Merida Manipoun kept playing slot machine games at the Viejas Casino and Resort with the hope of racking up enough entries to win a Aston Martin V8 Vantage (car) valued at $134,000. Her perseverance paid off. She was selected to go on stage at a ceremony at the Casino where she selected a secret envelop which contained the winning certificate for the car. She was even issued a Form 1099. But when she contacted the dealership, they said she would not be receiving the car.
The problem according to the defendants was that Ms. Manipoun violated the V Club Reward Program Rules which state that only the registered V Club member can gain entries from her own slot machine play, and whereas, Ms. Manipoun allegedly had her companion play on her V Card to gain entries.
In November, the lawsuit survived a motion to dismiss and the case is presently pending in California federal court. By the time this one's over the Vantage may be a Vintage.
You get $1 million and you get a $1 million and you get a $1 million …
We mentioned in an earlier post about the long-term scheme masterminded by a former police officer to take advantage of the McDonald's Monopoly Game by manipulating winning tickets.
In July, as part of a class action settlement, MickeyD's agreed to give away $15 million to random customers -- $1 million per winner after it had already given away $10 million in a consolation game last fall. The big M stands for magnanimous.
All We Hear is Radio GaGa
In August, a class action suit was brought against Cumulus radio, which allegedly induced listeners to believe that its $1,000 Giveaway only involved the particular station the person was listening to, but really involved hundreds of Cumulus-owned stations. The station announced at different times during the day a Keyword that listeners could then text to a short code to enter the sweepstakes. Plaintiffs allege that the stations never announced that entries would be from all of the stations or that there were even any rules for the sweepstakes.
The defendants moved for summary judgment claiming that the plaintiffs have sustained no cognizable injury, since the odds of winning were only a fraction greater than what they would have been had there been no alleged deception. The defendants also state that there were Official Rules available on the stations' websites, which stated that the winners would be selected from among entrants at all Cumulus stations.
Being a litigator, it's also fun to mention that the defendants' attorneys take a lot of swipes at the plaintiffs' lawyer who apparently styles himself as "The Annoyance Lawyer." The motion for summary judgment is currently pending in the Eastern District of New York.
Bobblehead Bonanza
We wrote earlier this year about a tax action involving claims that the Cincinnati Reds should be assessed sales tax on Bobbleheads and other items bought from suppliers to giveaway to fans at games.
In November, the Ohio Supreme Court ruled in favor of the Reds holding that they don't have to pay sales tax when the team buys these promotional items. In the Opinion, Justice Patrick Fischer, an apparent Reds fan, wrote "And this one belongs to the Reds" – a signature phrase from legendary Reds broadcaster Marty Brennaman. Good for you, Justice Fischer.
Good luck winning this one
In September, the FTC brought an amended complaint against a number of Kansas-City based businesses that sent out mailers with puzzles advertising prizes of $1 and $2 million.
The problem: the puzzles were unsolvable. The odds of winning were 1 in 300 million. No one ever won. The other problem, as you'd expect, is that the mailings are fraught with such dirty language as "You Might Be A Winner" and the like.
If you do nothing else with your life, you have to look at the sample puzzle set forth at paragraph 42 Complaint. It is a literal beehive of about 400 numbers (both positive and negative) from which you have to draw a path producing the highest possible positive or negative score. Good luck!
The Tragic Side
In October, the family of a college student who died during a pancake eating contest on campus brought a lawsuit against Sacred Heart University in Fairfield, Connecticut. One positive point is that the lawsuit suggests that ice cream or whipped cream can be used for amateur eating contests because they melt before they can block a person's airway.
Publishers Clearing House
We previously reported a class action lawsuit against Publishers Clearing House for deceptive advertising in the Eastern District of New York.
In May, PCH moved to dismiss the complaint on the grounds that CAN-SPAM and the NY General Business Law claims do not allow for a private right of action, and the U.S. Deceptive Mail Prevention and Enforcement Act requires that a plaintiff first request to be excluded from the PCH distribution list. Alternatively, PCH seeks to compel plaintiffs to arbitrate individually as provided on PCH's website. This motion is still pending.
And Miles to Go Before I Sleep
We previously reported about the lawsuit brought by the Maine High School student who was barred from participating in an NEA national poetry contest because he was not a U.S. citizen.
The Court ruled that he could participate (but didn't rule on the viability of the NEA rules). Nevertheless, in July, the NEA issued a statement that they would no longer require students to have a valid tax identification number or a Social Security number to participate.
And now, the takeaways:
Beware the class action lawyer. Of course the FTC is daunting, but usually the first step toward a lawsuit is a disgruntled entrant, who has a cousin who has a friend who knows a lawyer.
If you promise it, provide it. If our Casino really wanted to stand on principal and uphold its V Club rules, it may not have wanted to have a live prize award ceremony before doing a better job validating the winner.
Don't panic. There are defenses available if you caught in a lawsuit. The no-cognizable injury sounds pretty good. The lack of standing to sue under a statute is good too. And as any litigator knows, of course there are others.
It's good to do good. McDonald's – cudos for shelling out $25 million to atone for a scam that wasn't really your hamburger. NEA – cudos for you too for bridging bridges and not walls.