Time to Take Your Shot: Prize Indemnity Insurance Edition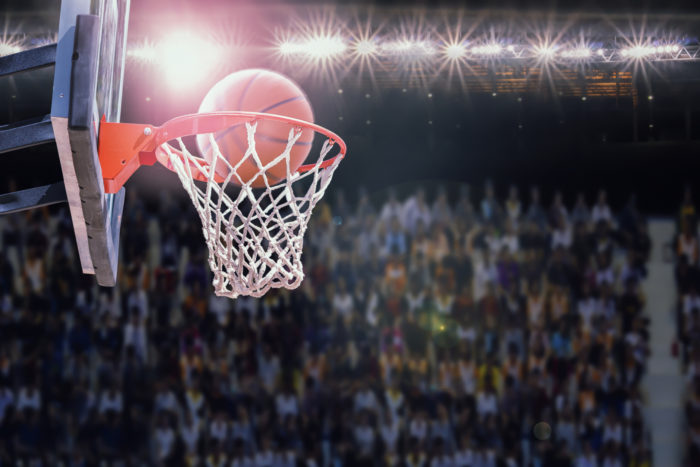 We're getting into the swing of the basketball and hockey seasons and you know what that means? (Yes, the Knicks still haven't been mathematically eliminated.) But also, it's time for the Half-Court Shot Contests and Blue Line Shot Contests to give weekend warriors the chance to quit their day job.
Prizes can range from a few hundred dollars to a few hundred thousand dollars. All you need to do is shoot a 9.55 inch diameter ball a distance of 94 feet into an 18 inch diameter hole. Or, shoot a 3-inch puck a distance of 90 feet into a hole about 4 inches wide – while standing on ice. If you're not Meadowlark Lemon, your odds of making the half-court shot are about 1 in 50. And the odds of scoring on that one-timer are much higher, even if you're Wayne Gretzky.
Because lightening always strikes, there is Prize Indemnity Insurance. You don't need to break the bank just because some hotshot broke the odds.
How Does It Work?
The Sponsor purchases prize indemnity insurance from a reputable insurer. The insurer will assess the "risks" of a contestant winning and issue a policy for a premium. If the shot is made, the insurer pays out.
How Much Does It Cost?
Policies may vary between 2% of the prize to as high as 20%, with, for example, premiums usually between 3 to 15 percent for a half-court basketball shot contest. The premium depends upon a number of factors, most importantly, the odds and the amount of the prize.
How To Keep Premiums Down
Include restrictions that make it less likely for little Mario Lemieux to light the lamp. Such as:
Restrict entry to people who've never played professional, semi-pro, college, or high school basketball/hockey. (Or at least haven't played in high school for a number of years – we all get rusty.)
No warmups – one shot, do or die.
Pick the winner at the event (if possible). We've all heard stories of winners who found out months ahead of time that they'll be taking the winning shot, who then thought it wise to repeatedly practice half-court shots until the big day.
Make the winner take the shot at half-time, on television, with family/friends/players present – anything to increase the pressure (I mean, make it more realistic).
Make sure the person taking the shot is the person you selected. This seems obvious but a few years ago, 11-year old Nate Smith made a miracle hockey shot for a $50,000 prize, but unfortunately, the person selected to shoot was his twin brother!
Include any other restrictions or conditions that the insurer requires for payout of the policy.
Put all restrictions and conditions in the Official Rules and validate that the potential winner meets all of the requirements. Earlier this year a University of Louisville student stuck a half-court shot during halftime of a women's basketball game only to learn that he wouldn't win the $38,000 prize because the rules prohibited former high school basketball players. It was later reported that the University (who sponsored the event) decided to give the "lucky" student a consolation package of books and his meal plan for two years.
Finally, I give you an odd prize indemnity insurance practice in Japan. Not only must a sponsor be armed with prize indemnity insurance for those hole-in-one contests, but Japanese golfers also need to make sure they can cover the high costs of making a hole-in-one. Every one of the estimated 1 in 12,000 who hits a hole-in-one in Japan has the honor of holding and paying for a party in his or her honor – apparently a party on the scale of a mini-wedding – along with souvenirs for the guests, a commemorative tree planting and a donation to the golf course.
To the contestants: if young Nate Smith can put the biscuit in the basket from 90 feet away (see video here), there's hope for all of us.
To the sponsors: if young Nate Smith can hit the five-hole from 90 feet away (see video above), you better be prepared to pay the consequences.