Why is That in the Official Rules? What to Know When You Copy and Paste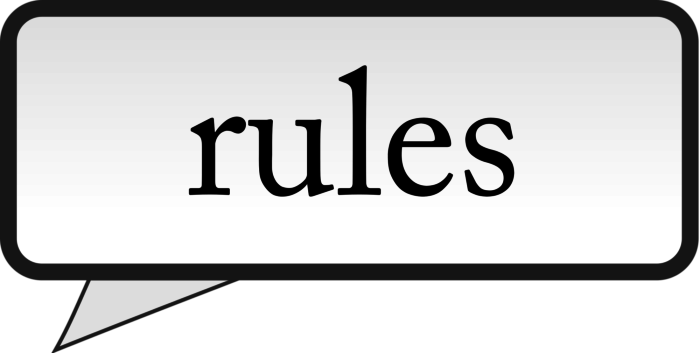 According to Wikipedia, the term "copy-and-paste" refers to the popular, simple method of reproducing text from a source to a destination. We all do it. You may even do it to draft your Official Rules for a sweepstakes or contest. No need to re-create the wheel, right? But, to continue this metaphor, if you are creating a wheel and want it to hold up your new car, you don't want to just take someone else's word that the wheel works without knowing how or why it works.
Here are some commonly copied Official Rules provisions, along with an explanation of why they're in there:
"NO PURCHASE NECESSARY." Required by many states, including that it must be clearly and conspicuously disclosed. Hence, it is typically at the beginning of the Rules and in capital letters.
"PURCHASE WILL NOT INCREASE YOUR CHANCE OF WINNING." This phrase is required under Federal Deceptive Mailing and Enforcement Act for direct mail promotions.
"Open only to legal residents of the 50 United States and D.C." Saying just "residents of the United States" could conceivably be interpreted as including residents of Puerto Rico, the Virgin Islands, American Samoa, and Guam. Nothing wrong with opening the sweeps to these residents, but at least do it intentionally.
"You must be physically present in the 50 United States or D.C. when entering." This is often used in combination with the requirement that the entrant be a US resident to try to ensure that U.S. law will apply to any disputes.
"Entrants must be 13 or older." This is used for online promotions to avoid having to comply with the Children's Online Privacy Protection Act which applies to online promotions directed to children under 13.
"Entrants must be 18 or older." – Many court decisions have held that the Official Rules form a binding contract between the sponsor and the entrant. The age of consent to enter into a binding contract is 18 in most states, except Mississippi – 21 and Alabama and Nebraska – 19.
"Employees of Sponsor and anyone associated with this promotion, as well as their family and householder members are not eligible." This is included to try to ensure that there is no appearance of, or actual, impropriety in the administration of the promotion and selection of winners.
"Approximate retail value (ARV) of prize is …" This is required under the laws of many states.
"By participating, you grant Sponsor permission to use your name, photograph, voice, any other likeness, or comments for publicity purposes, in any and all media, now known or hereafter devised, without further compensation, unless prohibited by law." The phrase "unless prohibited by law" is added because you cannot require a person from Tennessee to provide a publicity release.
"Winner will be required to sign a prize release." While the Official Rules form a binding contract, the laws of some states such as MA, NY, RI, VT, VA and WI require releases to be in writing and signed by the releasor.
"An IRS Form 1099 will be issued to winner." Under IRS regulations, the sponsor must send an IRS Form 1099 to winners of prizes of $600 or more.
"If due to a printing, production or other error, more prizes are claimed than are intended to be awarded for any prize level, the intended prizes will be awarded in a random drawing from among all verified and validated prize claims received for that prize level. In no event will more than the stated number of prizes be awarded." The Kraft clause. In 1989 lawsuits were brought against Kraft in its "Ready to Roll" promotion where due to printing errors at least 10,000 entrants had valid claims to the one grand prize and as a result Kraft end up paying millions of dollars to settle these claims. Subsequently, companies inserted this "Kraft clause" in the rules for seeded games and it has been upheld a number of times, most notably in lawsuits involving the NY Daily News where seeding mistakes occurred. See, Sargent v. NY Daily News, 42 A.D.3d 491 (NY 2d Dep't 2007).
"To obtain a list of the winners, send a SASE to …" The availability of a winners' list is required under the laws of FL, MD, MA, NY, RI, TN (and MI and WI for in pack games).
There are, of course, many other provisions that should be included in the Official Rules, but at least now after you're finished copying and pasting, and you are asked, "why is that in the Rules", you will have a spiffy answer.